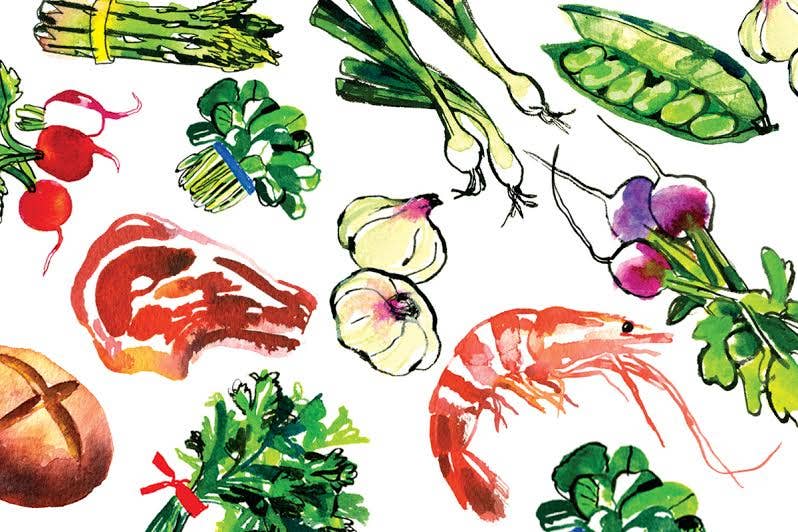 Red-cooked dishes are typical of the cuisine of Shanghai.
**5 lbs. lean pork belly with skin, cut into 1 1/2'' cubes
1 24.5-oz. bottle shaoxing (Chinese rice wine)
1 2'' piece ginger, lightly crushed
1-1 1/2 cups Japanese soy sauce
2 large pieces rock sugar
2 tbsp. Chinese dark soy sauce
**1. Put pork in a medium heavy-bottomed pot and cover with cold water by 1''. Bring to a boil over high heat and cook until most of the foam has stopped rising to the surface, about 5 minutes. Drain meat in a colander and rinse well under cold water.
2. Clean pot, then add pork, shaoxing, ginger, and just enough cold water to cover, about 3 cups. Bring to a boil over high heat, reduce heat to medium, and simmer until meat begins to get tender, about 40 minutes. (Some of the liquid will have evaporated.) Add enough Japanese soy sauce to just cover the meat, and continue simmering, stirring often, until meat is tender when pierced with a chopstick, about 20 minutes.
3. Add rock sugar and dark soy sauce and gently stir, without breaking up pieces of meat, until sugar dissolves. Continue simmering 5 minutes more. The finished sauce should be glossy and silky like a glaze. Serve with white rice or garlic noodles (see Da-Suan Chao Mian), if you like.