Stir-Fried Bitter Melon with Chicken Wings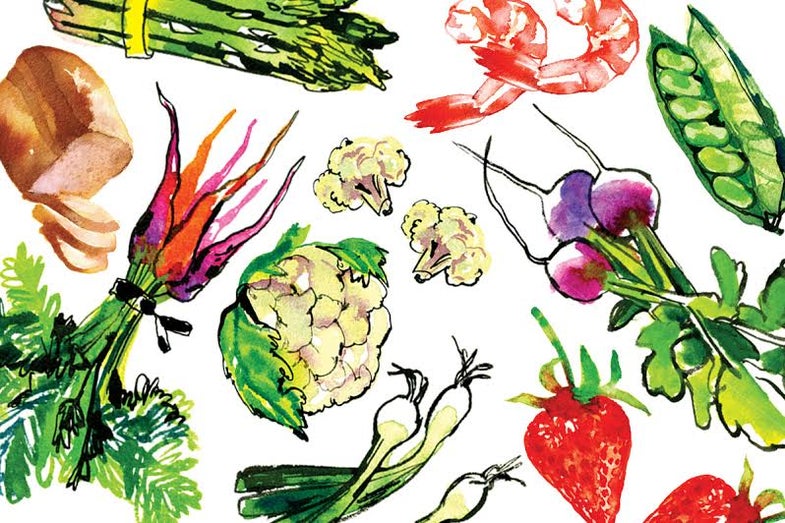 A unique combination of bitter melon and chicken wings, this is a popular dish in Hmong cuisine.
Yield: serves 4
Ingredients
2 chinese bitter melons (about 1 lb. total)
5 Tbsp. peanut oil
6 whole chicken wings (each cut into 4 pieces)
Salt
Instructions
Trim the ends off of melons and halve each lengthwise. Using a spoon, scoop out and discard the seeds and spongy insides. Cut each bitter melon half into 1⁄3″-thick slices on the bias and transfer to a large bowl. Cover with water and swish the slices around with your hands until the water is cloudy; drain well and set aside.
Heat oil in a wok over medium heat. Add chicken wings and cook, stirring occasionally, until golden brown, 8–10 minutes. Carefully add bitter melon and salt to taste and stir-fry until crisp-tender, 3–4 minutes more. Transfer to a large platter and serve hot.