White Chocolate-Cardamom Glaze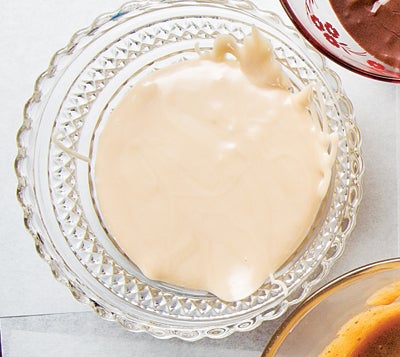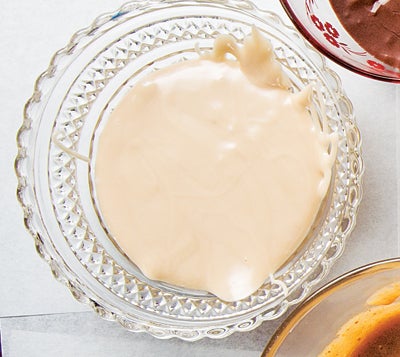 White Chocolate-Cardamom Glaze
A hint of warm cardamom and vanilla add depth to sweet white chocolate.
Ingredients
8 oz. white chocolate, grated
3⁄4 cup confectioners' sugar
1 tsp. ground cardamom
1 tsp. vanilla extract
1⁄8 tsp. kosher salt
1⁄3 cup heavy cream
Instructions
Mix chocolate, sugar, cardamom, vanilla, and salt in a bowl. Bring cream to a boil in a 1-qt. pan. Pour cream over chocolate; let sit for 2 minutes without stirring, then whisk until smooth. Chill until thick.