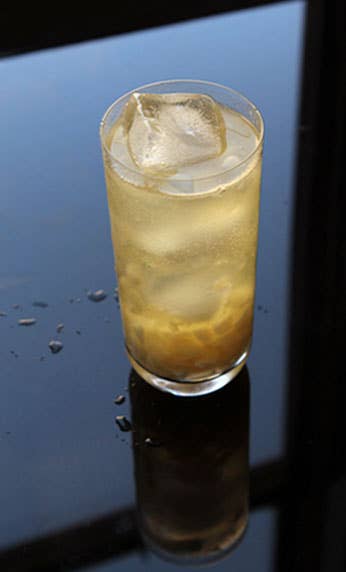 Drinks
Pear Haymaker Pitcher
Vodka, ginger, and muddled pear make this punch tart and refreshing, great for sipping on a cool fall evening. Our recipe serves four, and turns this happening haymaker into the perfect punch for that transition from summer to fall.
1/2 cup sliced, peeled ginger
8 oz. pear flavored vodka
**2 oz. fresh lemon juice **
2 pears, chopped, peeled, and cored (Anjou, Moonglow, Bosc, or any finely textured and fragrant pears are best)
16 oz. ginger ale, to top
1. Make the ginger syrup: Combine sliced ginger, sugar, and 2 cups water in a medium saucepan and bring to a boil over medium-high heat. Remove from heat and allow cooling to room temperature. Strain out the remaining pieces of ginger and discard. Keep syrup in an airtight container.
2. Add chopped pear to a large punch bowl or pitcher; muddle the fruit with a wooden muddler. Pour chilled vodka, ginger syrup, and lemon juice over pears. Stir to combine, and finish with ice-cold ginger ale to top.