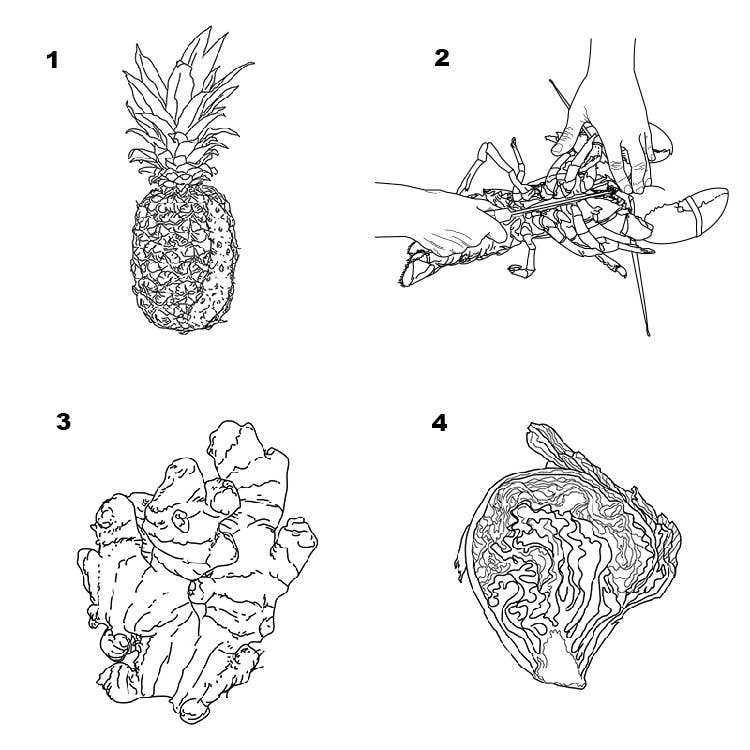 Techniques
Curtis Stone's Grill Tips
Tips on how to make a burger the "Aussie way," prepare a live lobster, and more.
1. For a lamb burger made the Aussie way, pile on pickled beet slices, a fried egg, and a grilled pineapple ring.
2. Compound butter can be a canvas for any flavors you like. Try ginger, cilantro, and lemongrass for an Asian twist.
3. To prep a live lobster, chill it, lay it on its back, put the tip of a cleaver at the top of its head, and bisect it quickly following the groove along its belly.
4. Use firm iceberg lettuce for shrimp cups or other wraps. It keeps its shape and has great crunch.