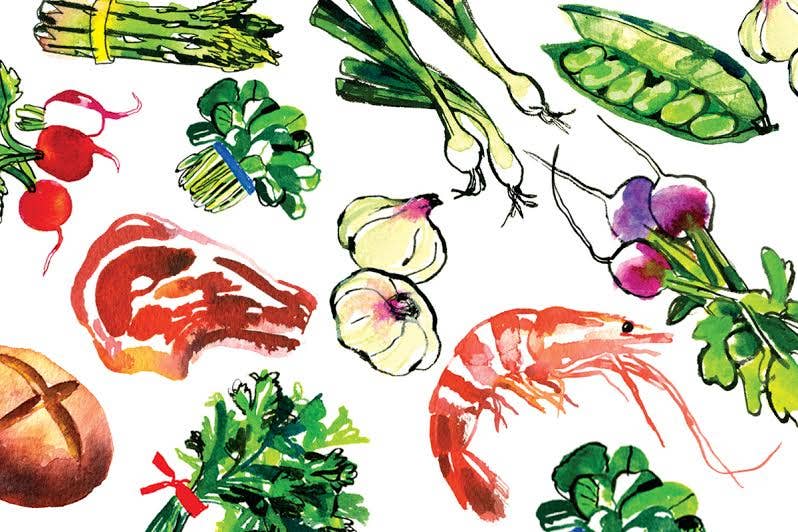 Whereas many other deep-fried foods acquire a crunchy exterior from breading or batter, most potatoes already possess the right amount of starch and water to become crisp in hot oil all by themselves. The best potatoes for making french fries are the same ones typically used for baking; in both cases, a high starch content makes for a fluffy interior. Look for high-starch russets (so called because of their rough, "russeted" skin) or medium-starch cultivars such as yukon golds and kennebecs. To get the most out of these starchy potatoes, store them in a dark, dry place at room temperature; light encourages sprouting, and a wet potato makes a soggy fry. It is important to know that the cold climate inside a refrigerator promotes the conversion of starch to sugar; a potato not stored at room temperature can cause the fry to brown too quickly, before the inside has cooked through. Below are five potatoes that make great chips and fries.
Russet Burbank The gold standard for french-frying potatoes. Moisture escapes quickly from this spud's coarse, starchy flesh during frying, making for quick-cooking fries with a crisp exterior and a light, fluffy inside.
Classic Russet Potato breeders continually try to improve on the burbank, which, while delicious, is hard to grow. The classic russet, released last year by University of Idaho agricultural scientists, fries just as beautifully, and has the added advantage of a higher protein content.
Kennebec In-N-Out Burger, the California-based chain, uses this thin-skinned potato for its fries, which are firm and light in color thanks to the kennebec's low sugar content. This round potato also yields tasty potato chips.
Yukon Gold Thick-cut french fries made with yukon golds have an especially moist, almost creamy interior.
Purple Peruvian This starchy variety produces colorful fries that can range from violet to indigo.