Folk Art: Quirky Swedish Cookie Cutters
The stories behind quirky cookie cutter shapes.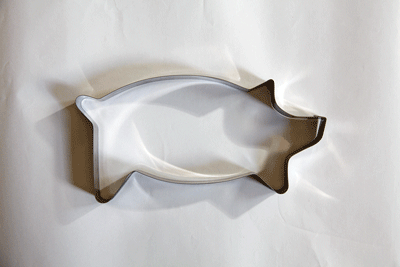 Making gingerbread cookies is a time-honored custom at Christmastime in Sweden (see ** A Sweet Tradition**), and most families have a collection of cookie cutters reserved just for the purpose. In fact, Swedish home bakers take cookie cutters almost as seriously as they do the cookies themselves, collecting them in many shapes. Several of those shapes are endowed with a specific meaning or history, often rooted in ancient pagan rites. One popular form, the pig (pictured), harks back to the midwinter celebration called Julfest, when a boar was sometimes sacrificed in hopes of ensuring a mild winter and an early spring. Other beloved shapes include the goat (which was traditionally the bringer of presents), the horse (which symbolizes Sweden itself), and various folkloric characters. But that's just the beginning; go to the Skansen, Stockholm's open-air history museum, in the weeks before Christmas and you'll find vendors selling cookie cutters in dozens of traditional forms. The Skansen museum store sells cutters online and ships them abroad. Peruse its wares to build your own collection and give your lonely gingerbread man some lively company.