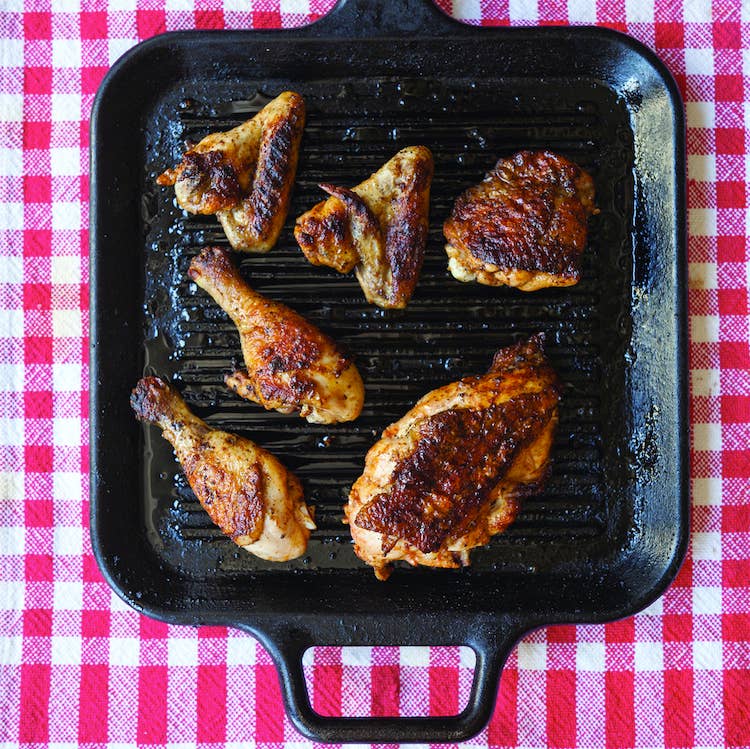 Techniques
How to Grill Indoors
For more grilling techniques, tips, and recipes, see our summer grilling guide.
Most any grilled-food recipe can be made in your oven or on a stovetop—or a combination of the two.
Burgers, thin steaks, kebabs, shellfish, and other items that cook quickly can be grilled in the oven under the broiler flame (which is an upside-down grill of sorts), or you can use a cast-iron grill pan on the stovetop. If using a grill pan, place it over medium-high heat, then grill foods to desired doneness. (You'll know the pan is hot enough when a droplet of water sprinkled on the surface skitters across and evaporates.)
For thicker cuts with longer cooking times, such as bone-in chicken, start with a sear in a hot grill pan, then transfer to a baking sheet and place in a 400° oven until cooked through. (For tough cuts, such as ribs, set oven to 300° and cook 'til tender.) To crisp up chicken or to add a light char to cooked steaks, place them under a broiler set to high for 1 to 2 minutes before serving.