America's Best BBQ Competitions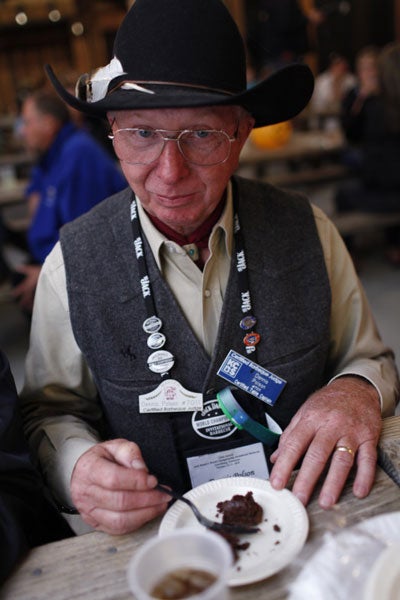 American Royal September 29-October 2, 2011; Kansas City, Missouri (816/221-9800; americanroyal.com__) Each year in Kansas City, over 500 teams compete in two divisions—the invitational (for state champions) and the open (for everyone else)—in barbecue's largest competition.
Jack Daniel's World Championship Invitational Barbecue October 22-23, 2011; Lynchburg, Tennessee (931/759-6332; jackdaniels.com__) Teams from around the globe come to the home of the Jack Daniel's distillery to vie for the title of Grand Champion.
Memphis in May World Championship Barbecue Cooking Contest May 17-9, 2012; Memphis, Tennessee (901/525 4611; memphisinmay.org__) Over three days along the banks of the Mississippi River, hundreds of teams compete for more than $110,000 in prizes.
Safeway National Barbecue Battle June 25-26, 2012. Pennsylvania Avenue, Washington, DC (202/828-3099; bbqdc.com__) This festival is the only event that shuts down Pennsylvania Avenue, with 150,000 visitors sampling barbecue and taking in live music.
Sam's Club National BBQ Tour October 14-15 (www3.samsclub.com/meals/bbq) From April to October, teams will compete in more than 20 contests held in Sam's Club parking lots nationwide for a shot at $400,000 in prizes.