Dashing Through The What?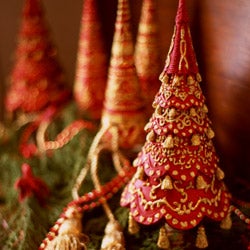 Savannah is the birthplace of Juliette Gordon Low, founder of the Girl Scouts of America, and of the beloved Southern writer Flannery O'Connor. But this temperate city is also where "Jingle Bells", one of the most popular Christmas songs—and most recorded songs of any kind—was written.
The composer was James L. Pierpont, a New Englander who, in 1853, after the death of his wife, left their home in Medford, Massachusetts, for Savannah, where his brother John was rector of the Unitarian church. Pierpont settled in the city, becoming music director of the church and marrying the mayor's daughter. It is said that in the fall of 1857, longing for the traditional New England Christmases of his youth, Pierpont penned the now familiar song, which he originally called "The One Horse Open Sleigh". A marker in Savannah's Troup Square, in the Historic District, commemorates the event. Pierpont went on to fight for the Confederacy (despite the fact that his father was a friend of President Lincoln's), surviving the war and dying in Florida in 1893. Nearly a century later, in 1989, the mayor of Medford wrote to the mayor of Savannah asserting that "Jingle Bells" had in fact been written in Massachusetts. Most historians, however, agree that the evidence is in Savannah's favor.