Eating in San Francisco: Bar Tartine's Head Man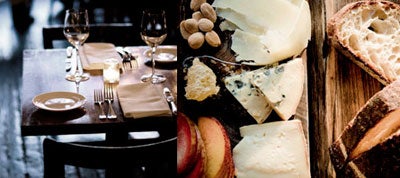 Tartine is the Mission neighborhood pastry shop that makes you line up for an hour on Sunday morning to get a spot at a communal table and wolf down a croque monsieur while the bechamel sauce is still center-of-the-earth-hot because you just can't wait to taste it. It makes you do that, really.
While Tartine has had a loyal and buoyant following, Bar Tartine, its sit-down, fancier sister, had trouble finding its identity earlier this year. But now, Chris Kronner, formerly of Serpentine, is heading the kitchen in the new incarnation of Bar Tartine, and the reviews are tres bons. Plus, the nouveau bistro makeover is promising to include a closer culinary relationship with Tartine itself, like pastries at brunch and weekday breakfasts— pastries that may make you do rash things early in the morning.
Marissa Guggiana is a Bay Area local, the president of Sonoma Direct Sustainable Meats, and an editor with Meatpaper magazine.