New and Notable Restaurants in New Orleans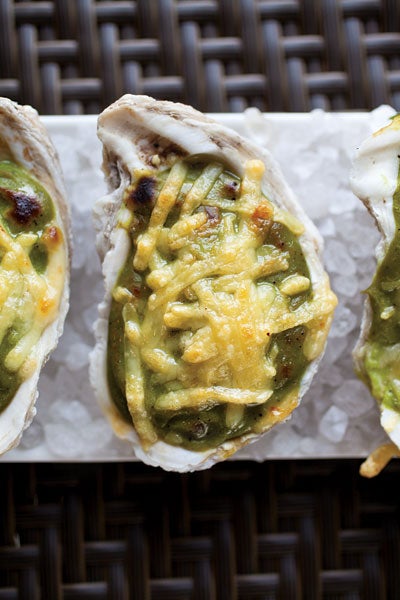 A number of young chefs — like Dominique Macquet of Dominique's — have boldly challenged New Orleans' status quo with menus that balance the best of what's traditional in the city's kitchens with an excitement for what's new in American gastronomy. Here are some of the best:
At Stanley, Scott Boswell is serving some of the city's best po' boys, including one filled with Korean barbecued beef and housemade kimchi, while at his remodeled Stella, with its posh silver-gold colors and tufted banquettes, he's offering spicy Asian chili prawns, duck "five ways," and a grilled cheese sandwich of creamy Delice de Bourgogne and chocolate ganache with huckleberry port sauce for dessert.
John Besh's restaurant, Domenica, is classic, trattoria-style Italian: executive chef Alon Shaya is wowing the city with creative pizzas, pasta verde with braised oxtail ragu and fried chicken livers, and a housemade salumi that uses Mangalitsa pork from hogs raised just north of the city.
At the elegant Grill Room, at the Windsor Court Hotel, chef Drew Dzejak takes Gulf yellowfin tuna and makes a Hawaiian-style poke with yuzu gastrique. His "nouveau bananas Foster" comes as three cylinders of bruleed bananas lavished with vanilla cream.
Sylvain, chef Alex Harrell's year-old bistro, features dishes like crispy duck confit with Vidalia-infused creamed black-eyed peas and bourbon mustard. And at Cafe Adelaide, run by Ti Martin and Lally Brennan (who also oversee their family's Commander's Palace), chef Chris Lusk adds wonderful refinement to dishes like parmesan biscuit-paneed grouper with summer squash, sweet garlic, oven-dried tomatoes, and a lobster-prosecco veloute.