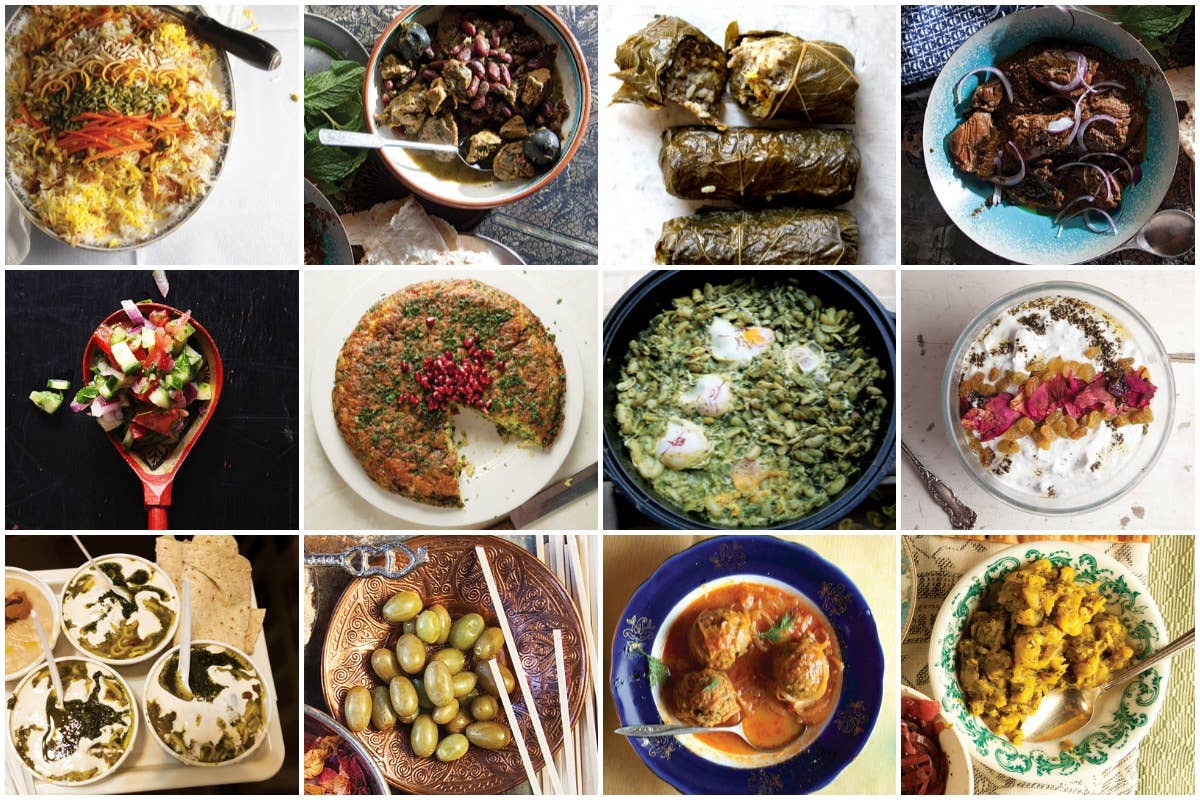 Travel
Nowruz: A New Day
The Persian New Year celebrates the first day of spring with highly symbolic feasts
Saffron rice. Mountains of fresh green herbs. Bowls overflowing with fruits and nuts. These are my favorite memories from childhood, intermingled with laughter and arguments, love and tears. The dualities that abound in Persian culture and cuisine pervade Nowruz, the Iranian New Year, as they do my memories. Nowruz is not a religious holiday, but a time of dancing and feasting to celebrate the change of seasons, death and re-birth, good and evil, and renewal for the year to come. Falling on the vernal equinox, Persians spend the weeks leading up to this event preparing for the ancient tradition. There is a massive spring cleaning, new clothes are purchased, and lentil sprouts are planted. But most importantly, there is the food, which takes on highly symbolic meaning during the holiday.
Each household lays the haft seen, or New Year's table, to welcome the New Year. Literally meaning "Seven S's", each item included in the haft seen_begins with the letter "S" and symbolizes one of the seven guardian angels: _somagh (sumac) represents light and the color of the sunrise; serkeh (vinegar) symbolizes age and patience; samanou (a sweetmeat made of germinated wheat) symbolizes affluence; sabzi (lentils growing in a dish) is for rebirth; seeb (apple) for health and beauty; seer (garlic) for medicine; and senjed (dried lotus fruit) represents love. A huge spread is prepared, including such favorites as _Dolmeh_ (Stuffed Grape Leaves), _Kuku Sabzi_ (Leek and Herb Frittata), Ghormeh Sabzi (Kidney Bean, Veal, and Herb Stew), and Baghali Ghatogh (Lima Beans with Egg and Dill); these dishes are chosen for their use of eggs (again, for fertility) and green vegetables, symbolizing the colors of the season and the awakening of the earth that comes with the spring. There is also usually a fish dish, for abundance. And of course, no meal would be complete without the pastries—soaked in honey, covered in pistachios, and enjoyed with tea—my version of happiness.
But the festivities don't end there. The 13 days following Nowruz are spent visiting family and friends, and on the 13th day, there's a big outdoor feast. The newly-grown lentil sprouts are tossed into a stream, and any evil spirits or thoughts are symbolically thrown away with them. We start the New Year fresh, rejoicing in the abundance of the spring season, and ready to make new memories.