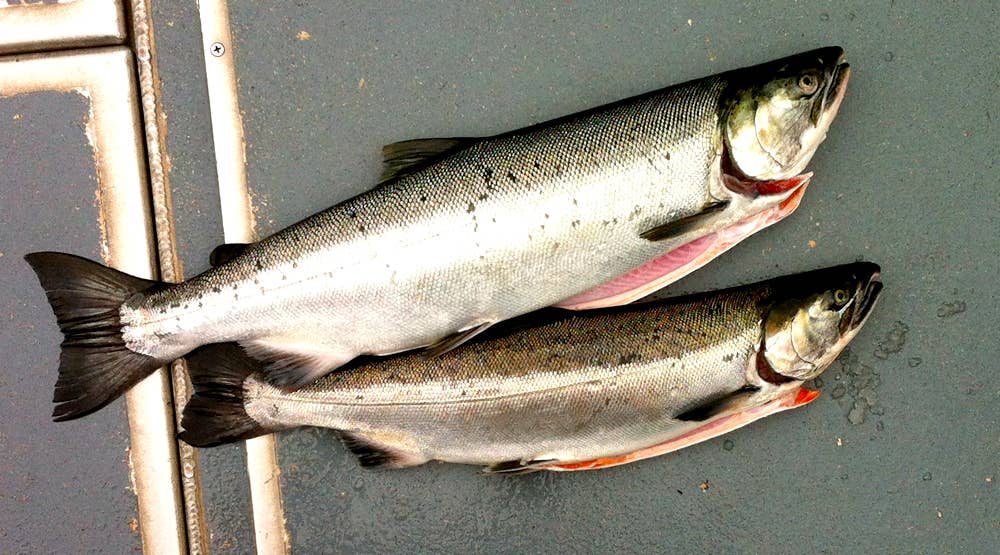 Travel
Salmon Fishing in Sitka, Alaska
The extreme beauty of the Alaska panhandle makes a beautiful backdrop to a day of fishing
I don't think I realized just how much I wanted to visit Alaska until I got an invitation to head up for three days of fishing in early September, a trip on which I'd cast for salmon while simultaneously getting an immersive lesson in the state's massive and sustainable fishing operation, which produces half of America's commercial fishing haul. I've gone out on deep-sea boats from Key West and the Baja peninsula, but short of a basic familiarity with the layout of the boat, I couldn't possibly have been prepared for what awaited me in the waters around Sitka, down the Alaska panhandle just north of British Columbia. Ringed by mountains hauling their snowy peaks above a lush spruce treeline, the water was by turns glass-calm and storm-tossed, flocks of seabirds crowding each other to get at the massive schools of fish just beneath the surface.
Our group was there for the very last days of salmon season—by the time we got out on the ocean, most of the salmon were already heading up the rivers to spawn—so across twelve fishing lines and two boats, our haul numbered a whopping two. But we were far richer in rockfish (flaky, white, and sweet), slightly-too-small halibut (thrown back, with regret), and the huge, beautiful dungeness crabs we pulled up in pots baited with salmon scraps. Each night we feasted on Alaska's bounty—our own catch, plus salmon of every species, king and snow crabs, tender scallops, and impossibly sweet and tiny Alaskan shrimp—masterfully tended by chefs Dan Enos and Patrick Hoogerhyde, along for the adventure from their restaurants in Boston and Anchorage, respectively.
Sitting around the fire pit after dinner, glass of scotch in hand, new friends to either side, I didn't care at all that was barely 8 p.m. and I was ready to go to bed—the next morning's 6 o'clock wakeup call meant another day out on the water. There were more fish to catch, and I was ready to find them.