SAVEUR.com's Food Blog Awards
SAVEUR.com's Food Blog Awards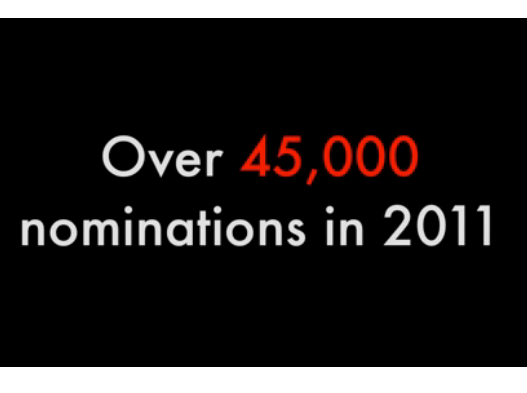 In 2011, SAVEUR.com received an overwhelming response to its 2nd annual Food Blog Awards. With nominations open to the public for the first time, users poured in with their favorites—over 45,000 blog entries! While some were big names, others were unknowns, and the SAVEUR editors read through each and every entry, culling it down to 80 finalists across 16 categories.
2012 will be the inaugural launch of our first-ever Food Blog Awards ceremony, a live event that will bring press, bloggers, editors, and photographers together for a night of celebration.
This year's categories include:
BEST BAKING AND DESSERTS BLOG
BEST ORIGINAL RECIPE, SWEET OR SAVORY
BEST COOKING BLOG
BEST ORIGINAL SAVORY RECIPE
BEST FOOD PHOTOGRAPHY
BEST SINGLE FOOD PHOTO
BEST WINE OR BEER BLOG
BEST COCKTAIL BLOG
BEST CULINARY TRAVEL BLOG
BEST FOOD VIDEO
BEST REGIONAL CUISINE BLOG
BEST FOOD HUMOR BLOG
BEST CULINARY ESSAY
BEST CELEBRITY FOOD BLOG
BEST SPECIAL DIETS BLOG
BEST RESTAURANT/DINING COVERAGE
BEST GROUP BLOG
This year, we invite our partners to get involved via a unique, 360˚ sponsorship opportunity. Please contact your SAVEUR.com sales representative for more details!
For more information about last year's awards and winners »
_ "[SAVEUR's] Food Blog Awards is link bait for the blogosphere if we ever saw it. And features like "A Brief History of Food Blogs" clearly plays to that crowd… and effectively, too." _
– min, July 2011