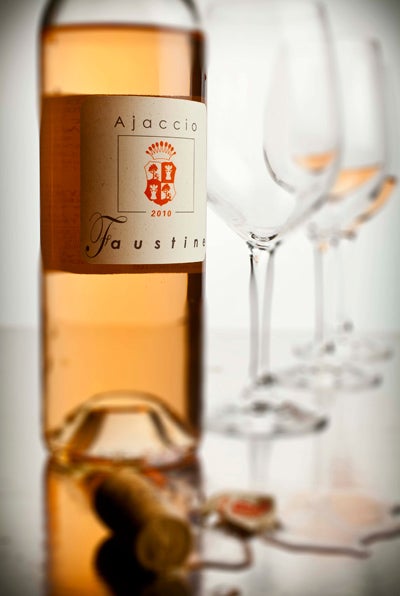 Corsican wines, made from indigenous grapes, are increasingly available in the States. Here are a few standouts:
Domaine Abbatucci General de la Revolution Blanc 2010 ($89) is a white blend of six obscure varieties. Its herbal notes evoke the maquis, and its marzipan finish makes it a match for chestnut-based dishes.
Made from Corsica's fragrant vermentinu and partially fermented in cement casks, Domaine de Gioielli Cap Corse Blanc 2010 ($32) shows round, grassy balance. Try it with the herb omelet or minty strozzapreti.
Like its neighbor Provence, Corsica excels at rose. With rhubarb flavor and muscular minerality, Yves Leccia Patrimonio Rose 2010 ($27) pairs as well with fish as with roasted meats.
Made mainly with the refreshing sciacarellu grape, the charcuterie-friendly Abbatucci Ajaccio Cuvee Faustino Rose 2010 ($32) is full of strawberries, tapering to a saline finish.
Corsica's main red grape, niellucciu, is a spicier strain of sangiovese. It's expressed beautifully in Domaine de Gioielli Vin de Pays de l'Île de Beaute Rouge 2010 ($37), with aromas of violets and licorice; its prune flavor resolves in wild herbs, just right for game.
Antoine Arena Patrimonio Carco Rouge 2009 ($46) smells of wet forest but is surprisingly jammy. Try it with ripe cheese.