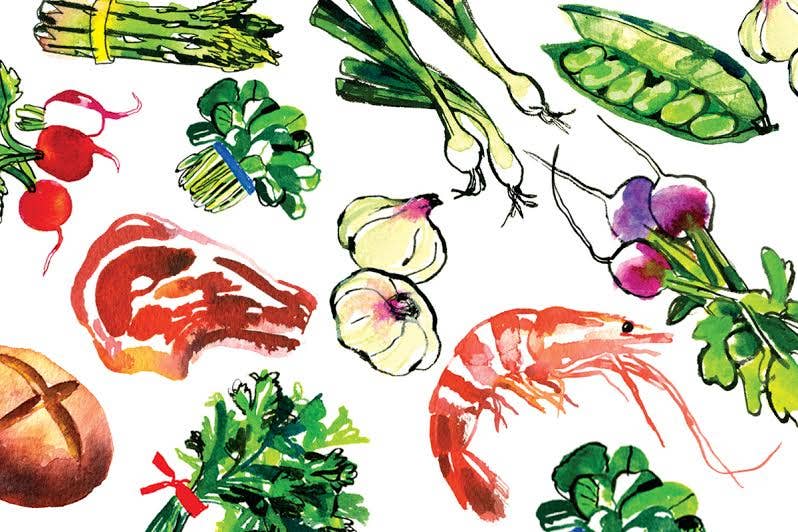 Besides being the national quaff, beer was always an element of traditional Flemish cuisine. Now, more restaurants are creating contemporary dishes prepared with, and made to enjoy with, beer. Here, eight traditional and modern favorites:
3 Fonteinen Herman Teirlinckplein 3, Beersel; 32/2/331-0625 A beloved cafe for regional dishes like black sausages and guinea fowl cooked with kriek, a cherry lambic.
De Bistronoom Vindictivelaan 22, Oostende; 32/473/734-801; debistronoom.be This coastal bistro serves fare like cod in a citrus-hommelbier sauce, and chocolate-dubbel mousse.
Den Dyver Dijver 5, Bruges; 32/50/336-069; dijver.be Gueuze-marinated mackerel and other creative seasonal dishes are paired with beers.
De Groote Witte Arend Reyndersstraat 18, Antwerp; 32/3/233-5033; degrootewittearend.be Rabbit stewed in dubbel and other Flemish classics are served inside a 16th-century house.
Restaurant Malt Graanmarkt 45, Ninove; 32/54/246-248; restaurantmalt.be An airy setting for scallop risotto made with local Witkap beer.
Restaurant Pegasus (pictured) Guido Gezellestraat 7, Poperinge; 32/57/335-725; pegasusrecour.be Belgian pork in a St. Bernardus beer gravy and other locavore dishes.
Restobieres Vossenstraat 9, Brussels; 32/2/511-5583; restobieres.be A rustic haunt with a huge beer list and traditional dishes like waterzooi, a creamy chicken stew made with witbier.
't Hommelhof (pictured; at top) Watouplein 17, Watou; 32/57/388-024; hommelhof.be This quaint place offers fine fare like ethereal beer-and-cheese soup, and pork belly and truffles in tripel sauce.