Friday Cocktails: The Apricot Blossom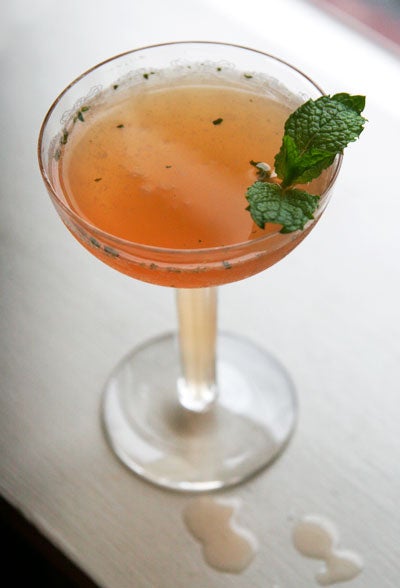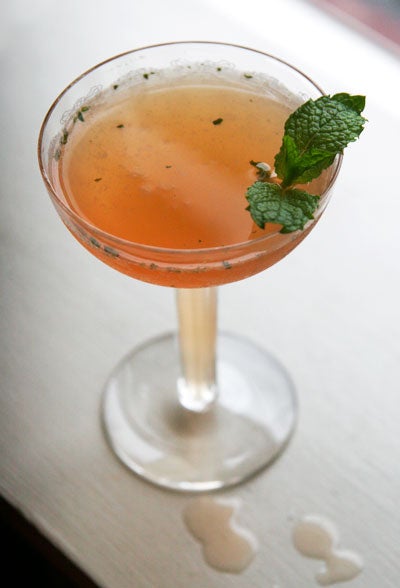 I'm a whiskey drinker who, with the exception of an Old Fashioned, likes her cocktails simple and straightforward. Any drink with a long ingredient list evokes bad memories of loud clubs; in contrast, I'm of the mind that it takes a certain amount of bartending finesse to make a perfectly balanced cocktail using only a few ingredients, and I'm inclined to reward that. So I'm still a little mystified as to how one of my new favorite drinks is a rum cocktail comprised of a whopping six ingredients.
The inspiration for the Apricot Blossom came from SAVEUR's recent love letter to the spirit (Jeff Berry dubbed it "sunshine distilled"). Couple that with a glaring hole in my alcoholic relationship to summer's bounty of stone fruits: while I've readily muddled up peaches and plums, I'd never before considered the oft-overlooked apricot.
As it turns out, this drink doesn't feature the fruit in its fresh form; instead, I opted for an infused liqueur which is a better complement to the sultry flavors of orange spiced tea and the vanilla notes of a medium-bodied rum like Cruzan or Appleton. Lemon juice and mint brighten the drink on the palate, with a touch of simple syrup that adds just the right amount of sweetness to make an exotic, delicious and surprisingly balanced cocktail.