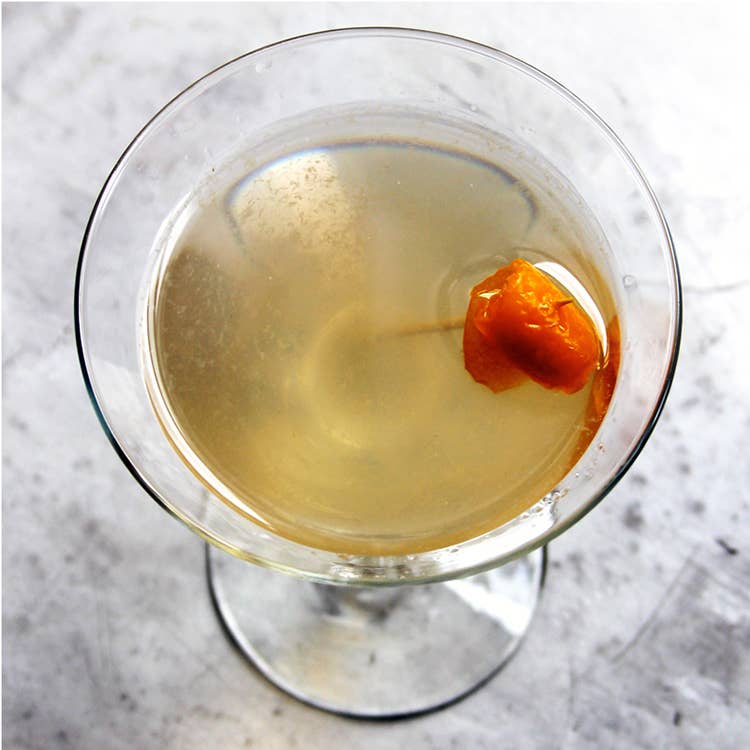 Drinks
Friday Cocktails: Corpse Reviver No. 2
On a recent Sunday afternoon, I found myself with a house full of guests—half of them ready to start cocktail hour, the other half still recovering from a bit too much fun the night before. Casting about for a concoction that would function equally well as an afternoon drink and hair-of-the-dog remedy, I settled on the Corpse Reviver No. 2: equal parts gin, lemon juice, Lillet blanc, and Cointreau, with a dash of absinthe. An ice-cold nip of this elixir is refreshing, astringent, and strong enough to perk up the senses—reviving, indeed.
Popularized by the 1930 Savoy Cocktail Book by Harry Craddock, the Corpse Reviver No. 2 is part of a succession of "Corpse Revivers" originally devised as a hangover cure. Many cocktail-makers recommend straying from Craddock's recipe (but staying true to it in spirit) by swapping out the Lillet Blanc for Cocchi Americano, as I like to do; the Italian aperitif is similar to the original formula of Kina Lillet that the Corpse Reviver No. 2 was likely created with, and adds a slight bitter note that's missing from the modern version.
There's a famous note accompanying the recipe in the Savoy Cocktail Book: "Four of these taken in swift succession will unrevive the corpse again." Personally, I'd say that more than two will take care of that, but depending on how bad your hangover is, that might not be altogether unwelcome.