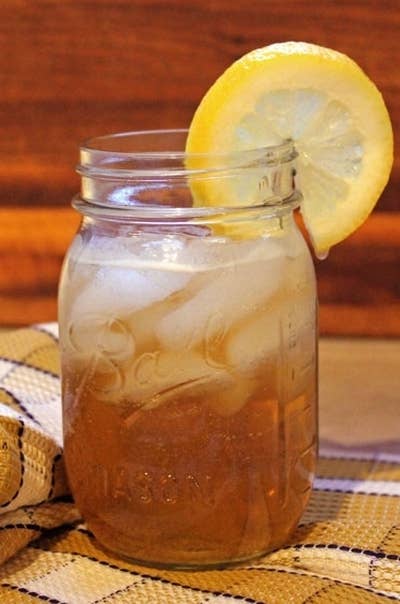 Drinks
Friday Cocktails: Jasmine Spritzer
It's summer. It's hot out. When it comes to a drink, I want nothing heavy, nothing too boozy, nothing that's too much work to make. Lucky for me, the folks at Greenbar Collective, a Los Angeles–based artisanal spirits company, had sent me a bunch of bottles. Husband-and-wife team Melkon Khosrovian and Litty Mathew (a contributor to SAVEUR), hand-craft 100 percent organic booze of tremendous appeal. Along with their Tru vodkas, Tru2 gin, Crusoe rums, and Ixá tequila, they offer delicious fruit- and flower-based distillations. Among them is the Fruitlab Jasmine Organic Liqueur, a bottle of which was sitting unopened on my desk when I blindly groped for something to slow down the edge-of-midnight patter of my frenzied heart as I raced to fit the zillion pieces together in the puzzle that is the magazine's Fare section.
I yanked off the cork and slugged straight from the bottle. "Hmmm..," I thought. "Exotically floral from its burst of jasmine, slightly tangy with citrus, funky and earthy and fiery with sugarcane spirits, and pleasingly tannic and peppy from a dose of green and black tea… I like this stuff! But it needs some seltzer." So I dumped the liqueur over ice in one of the many mason jars we have in the Saveur test kitchen and topped it off with bubbly water. A shot of Greenbar Collective's spicy and fruity Bar Keep Baked Apple Bitters (one of a line of aromatics each created in collaboration with a professional bartender) and a hunk of lemon, and my Jasmine Spritzer was complete. It looked — and, given the tea in the liqueur, sort of tasted—like a Southern-style iced tea, only way more flowery and interesting, and not quite as sweet.
If you need to bump up the buzz, you can drop in an ounce and a half of Crusoe Silver rum. But I like it just the way it is: refreshing, light, and delightful—just the right counterpoint to a hulking plate of barbecued ribs.