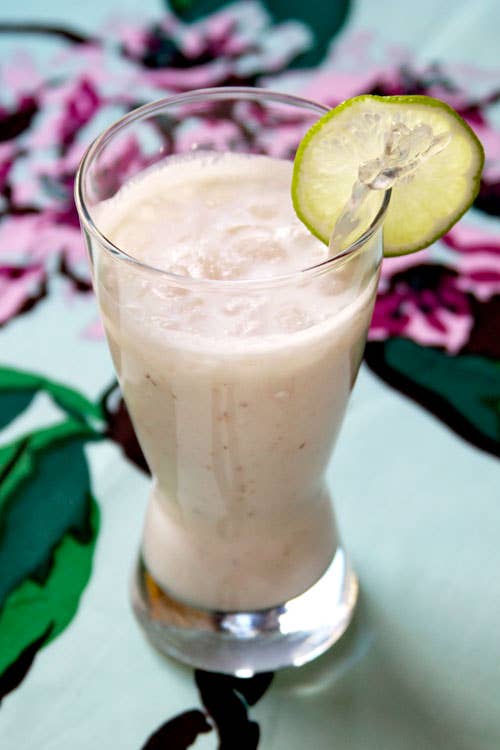 Drinks
Friday Cocktails: The Hurricane Club's #77
This perfectly tropical coconut-rum drink is served in a coconut shell at New York tiki restaurant Hurricane Club. If you don't have a coconut, a tall glass will do.
To toast the end of last year and the beginning of this one, the Saveur digital team headed not too long ago to The Hurricane Club, a beautifully baroque tiki bar a short hop from our office. We kicked things off with a rum-filled watermelon (with eight straws, of course), but soon drifted to a round of #77s, a tropical concoction of passionfruit, coconut, cardamom, and rum served spectacularly over ice in an umbrella-decked coconut hull. One round became two, two became three, and soon we realized that the real star of the party was this drink—even a somewhat rough morning after (it was a hell of a party) couldn't dull our collective enthusiasm for the #77, and so the Hurricane Club happily shared the recipe.
Back in the SAVEUR test kitchen, we toyed around with the recipe a bit—with no coconuts on hand for serving, we wanted something that would look nice in the glass and still keep that balance of sweet-spicy-tart that made it such an across-the-board hit. Ultimately, we omitted the passion fruit and boosted the booze, finding that a good, floral rum provided exactly the acidic hit we were looking for. Shaken together with lime juice, coconut puree, and coconut water, it's exactly the kind of tropical drink you want on a frigid January day.