Friday Cocktails: The Scottish Dream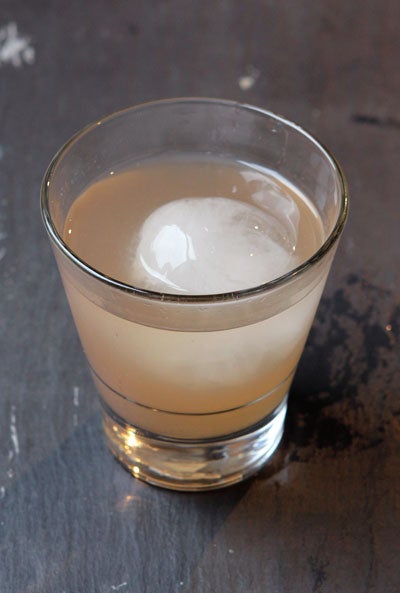 I've been daydreaming of visiting Scotland for a long time. The mysteries of this country continue to taunt me, as my cultural references, from Braveheart to Macbeth, paint a picture of a hardy people and a craggy landscape — verdant in the summer, dark and cold in the winter, with warmth given by little more than peat-moss fires.
So when on a recent dreary cold night I tasted a Scotch-based cocktail made by mixologist Lynnette Marrero, I was momentarily transported — but to a place quite different from the one in my imagination. Yes, there was the smokiness of those peat-moss fires, but shining above the cold winter smoke was the sweet brightness of tropical fruits, hinting at a warmer place. Made with The Black Grouse — a blend of smoky peated malts and the smoother The Famous Grouse — it was an unexpected pairing that hit the spot so perfectly that night I instantly ordered a second round for all my friends.
I took Marrero's recipe home to try and recreate the sense of excitement I had experienced with that first cocktail. After several rounds of testing and tasting, I pared down the ingredient. In my revised concoction, the tropical sensation of that first glass waned to a warming but fresh flavor, rustic with a smooth finish like the lingering memory of a dream. Black mission fig bitters from Brooklyn Hemispherical Bitters and a cinnamon simple syrup are at once spicy, smoky, and sweet when mixed with grapefruit juice and blended Scotch, conjuring a sense of a long winter coming to an end, with a hint of spring in sight.