Friday Cocktails: The Sparkling Mint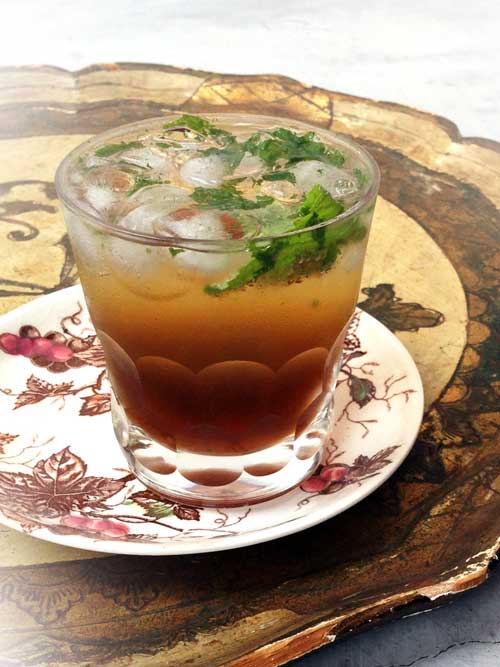 I have a pet hypothesis that any cocktail can be located on a matrix comprised of two axes: whether a drink is sweet or bitter, and whether it's meant to warm you up or cool you down. It's been one of the great disappointments of my drinking career that pleasantly chill-inducing summer drinks tend to cluster overwhelmingly on the sweet side of the map, a vibrant quadrant of piña coladas, mojitos, and muddled-berry fizzes. On the more bitter side of things, which is where I prefer to spend my time, there isn't so much diversity: lightened-up takes on negronis, mostly, and that old fallback of an herbaceous aperitif or a nicely balanced vermouth splashed with soda over ice.
This summer, though, I'm finding myself drawn to something a little more in the middle: Cynar, the artichoke-based Italian liqueur with a beautifully spiky and bitter botanical profile, is arguably a pretty aggressive starting point. But in the Sparkling Mint, a brilliant cocktail from the Franny's cookbook, it's tempered by a bright, mint-infused simple syrup—along with muddled fresh mint, tangy fresh lime juice, and an effervescent float of sparkling wine—and reveals its more mellow side. The drink is perfect for the haze of early summer: it cools you off, without a doubt, but not at the expense of sophistication or complexity. It is, in a word, bittersweet—in the best way.