Friday Cocktails: the French Blonde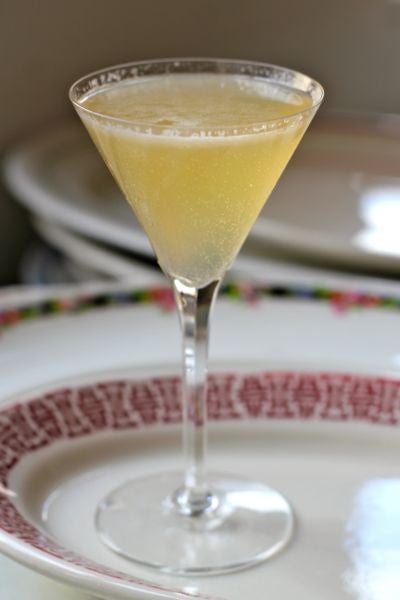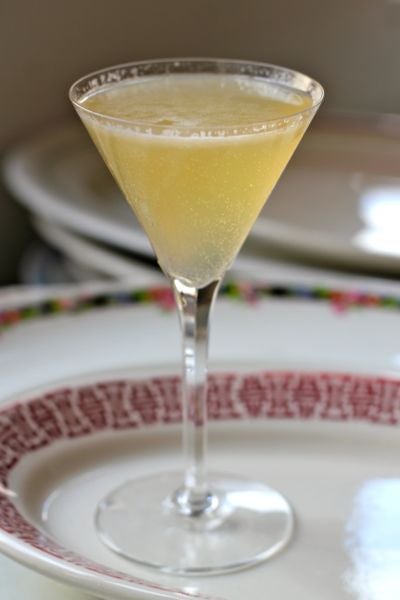 I have to admit, I'm not a fan of most herbal liqueurs and aperitifs. My mother has had the same towering bottle of Galliano in her liquor cabinet for probably thirty years, and I remember her trying to push it on me to experiment with in baking just to try to get rid of it. Not a chance. Strega, Chartreuse — I found them disturbing and unpleasant. That's why I was so reluctant to give Lillet a try. I supposed the French liqueur was made with a hodgepodge of random herbs and spices like the others I disliked, so I dismissed it with the rest.
But an article I read recently left me with the impression that it was not like other aperitifs out there, and when I found a bottle on the shelf in the SAVEUR test kitchen, I poured a little for myself and the other kitchen interns to try. To my great surprise, it was sweet and citrusy and actually very lovely, and I knew I had to experiment with it. I immediately knew its herbal notes would pair beautifully with gin, and to round out its citrus tones I settled on the complimentarty bitterness of fresh squeezed grapefruit juice. In addition to its ingredients of oranges and white wine, Lillet also includes quinine, a strong bittering agent that lends its flavor to tonic water, among other things. To round that out, I added a splash of St. Germain elderflower liqueur, a densely sweet, floral flavor that brings the drink's bitter-sweet balance to a perfectly harmonious place. The resulting drink is very chic, very French, and a lovely pale yellow hue: a true French blonde.