Drinks
Classic Martini
Less is more when it comes to the timeless gin cocktail.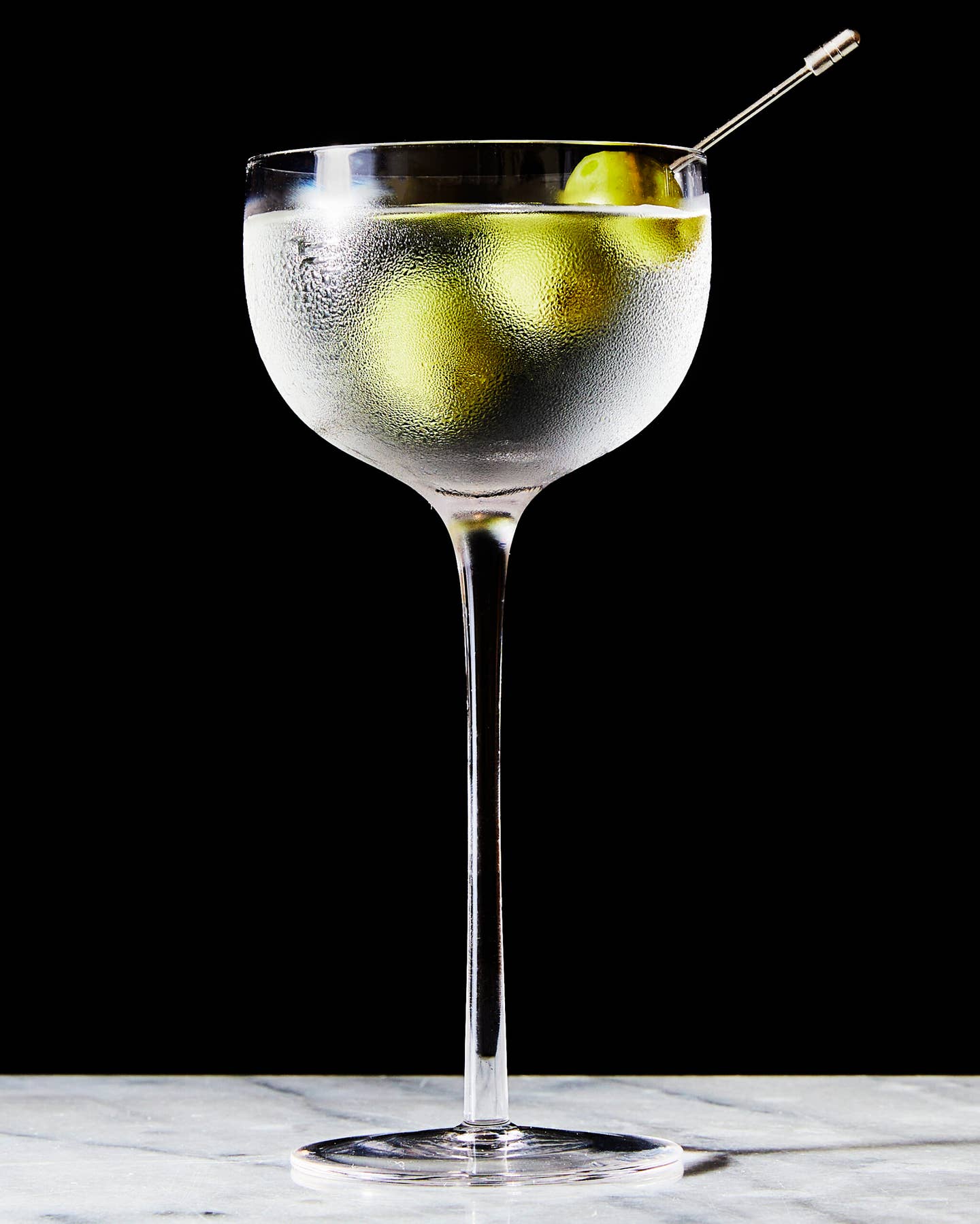 Legend has it that when news arrived in Paris that Germany had lost the Second World War, Ernest Hemingway "liberated" the bar at L'Hotel Ritz and bought martinis for everybody. (That lounge is still called Bar Hemingway in his honor.) Times may have changed, but the classic martini never gets old: dry gin, a splash of vermouth, briny olives, and patient stirring (not shaking).
Featured in the July/August 1995 print issue.
Ingredients
5 oz. dry gin
1 oz. dry vermouth
Large pitted green olives
Instructions
Step 1
In a cocktail shaker filled halfway with ice, gently stir the gin and vermouth until ice cold, 20–30 seconds. Strain into two chilled martini glasses. Garnish each cocktail with olives and serve immediately.