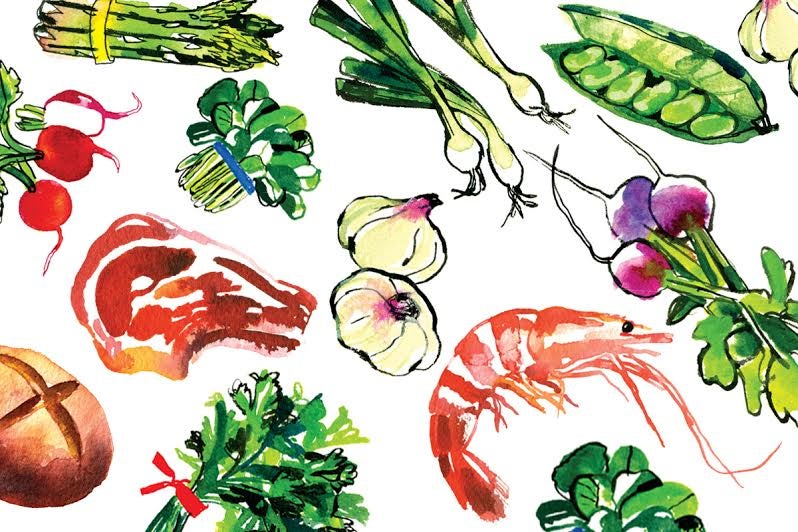 Most Kentuckians insist on serving this drink in sterling silver julep cups, and always with well-crushed ice.
Mint Julep
You don't have to wait for the Kentucky Derby to indulge in this minty cocktail—it's a refreshing drink any day of the year.
Ingredients
Few sprigs fresh mint
2 oz. <a href="https://www.saveur.com/article/Wine-and-Drink/Simple-Syrup">Simple Syrup</a>
6 oz. bourbon
Instructions
Rub rims of four pre-chilled julep glasses with mint, then pack with crushed ice so that it mounds over top of cups.
Pour 1 oz. sugar syrup and 3 oz. bourbon over ice into each cup, then garnish generously with mint sprigs.