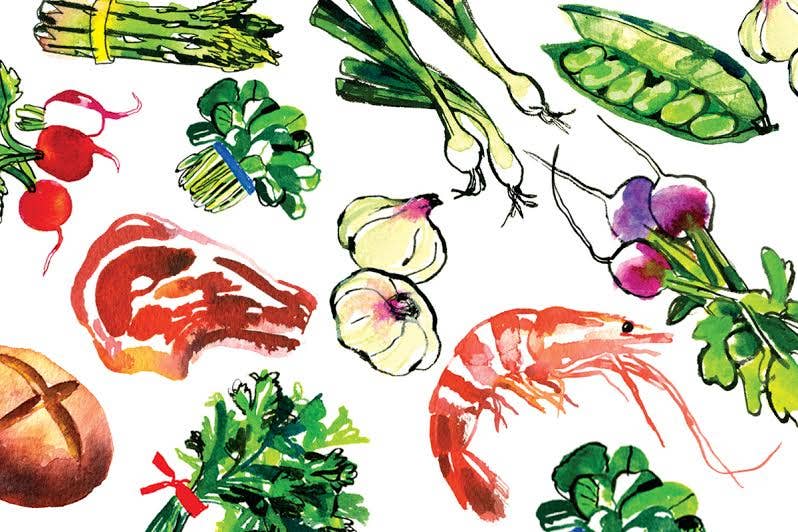 Drinks
Tasting Notes: Chilean Carmenères
The Chilean carmeneres available in the U.S. tend to fall into three categories: soft, seductive ones with minimal tannins and that signature green, or herbal, quality; slightly more expensive ones that are as a rule plush and juicy, with more oak and tannin; and, finally, big wines with high alcohol, mouth-gripping tannins, and extra helpings of oak that run upwards of $50 a bottle.
2008 Terra Andina Carmenere, Valle Central ($9). A classic carmenere nose, mingling green notes with cherries, plums, and red berries. A sweetish attack, relaxing into an elegant finish.
2007 Ventisquero Carmenere Reserva, -Colchagua Valley ($13). Vivid aromas with lots of carmenere green, plus smoky notes. Rich, with good acidity and a slightly stiff finish.
2008 Viu Manent Carmenere, Secreto, Colchagua Valley ($14). Gorgeous nose: roses, incense, chocolate, and a little carmenere green. Lush mouth-feel, with tannic restraint in the finish. A suave, sophisticated wine, haunted by spice.
2007 Apaltagua Carmenere, Envero, -Colchagua Valley ($15). Classic herbal aromas meet up with vanilla and flowers in a bordeaux-esque way. A sweet start, soon neutralized by some welcome acidity, followed by a spicy, lightly tannic finish.
2007 Errazuriz Carmenere, Single Vineyard, Don Maximiano Estate, Aconcagua Valley ($18). A world-class red at an amazing price. Subtle nose, emphasizing ripe fruit: plums, figs, and cherries. Velvety in the mouth and unusually dry. Should age magnificently over five to ten years.
2007 Veranda Carmenere Oda, Apalta ($30). A very pretty wine. Lots of green in the nose, with chocolate and a touch of coffee. Plump, chewy, and a little sweet, but with a bracing acidity.
2006 Undurraga Founder's Collection, -Colchagua Valley ($40). Very green—it seems more like an herbal cabernet franc than a carmenere—along with some merlot-style pine notes. Should unfold well in three to five years.
2005 Alka, Hacienda Araucano, Colchagua Valley ($60). While other wines in this category are thick, purple, and tannic, this one is subtle and rounded, practically a ringer for an old bordeaux. Recognizable carmenere green on the nose, plus leather, cedar, tobacco, minerals, tar, and yeasty bread. Surprisingly supple on the palate; graceful with light body and zippy acidity.