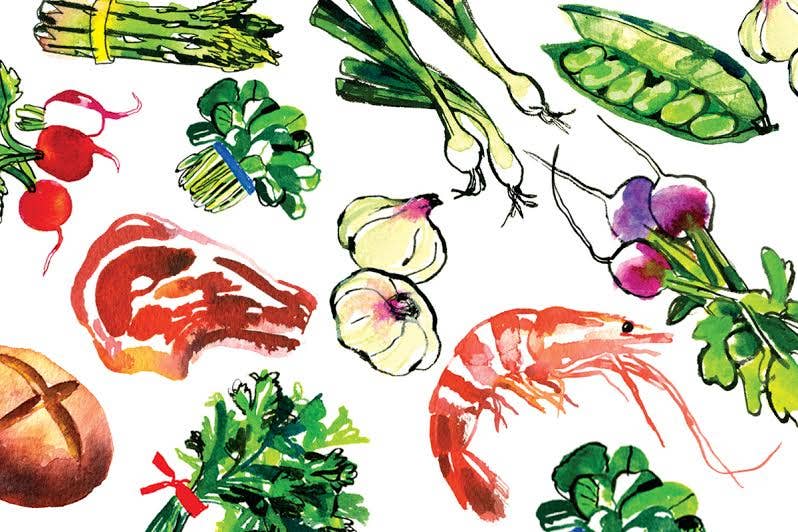 Drinks
Tasting Notes: Rye Whiskeys
Most of these rye whiskeys are best sipped neat or with just a small amount of water or ice, which tames the alcohol's heat and can help the whiskey's flavor to open up.
BLACK MAPLE HILL (95 proof; $87). Eighteen years in the barrel give this rye a strong, oaky flavor and just a hint of toffeelike sweetness.
JIM BEAM STRAIGHT RYE (80 proof; $15). This affordable, light-bodied rye delivers a slight spiciness and a mellow flavor. A good choice for mixing.
MICHTER'S 10-YEAR (93 proof; $75). Hints of vanilla characterize this exceptionally smooth, velvety rye.
OLD OVERHOLT (80 proof; $15.50). Tamer than the higher-proof brands, this whiskey is suitable for sipping straight and is a good starting point for rye rookies.
OLD POTRERO 19TH CENTURY (90 proof; $65). Fritz Maytag, the man behind San Francisco's Anchor Steam beer, has earned his distiller's stripes with this spectacular rye, which is made with 100 percent rye malt.
RED HOOK RYE (133 proof; $110). The creamy complexity of this long-aged, small-batch rye is underscored by notes of wood and smoke.
RITTENHOUSE (100 proof; $16). Mellow oak balances with a hint of spice in this easy-sipping, cocktail-friendly whiskey.
SAZERAC 18-YEAR (90 proof; $55). This long-aged rye (blended from several small-batch barrels) offers pleasing fruit flavors and a toasty, buttery finish. An excellent value.
VAN WINKLE FAMILY RESERVE (96 proof; $45). This famed bourbon producer makes a sophisticated, 13-year-old rye that has a long finish and refreshingly mentholated notes.
WILD TURKEY RYE (101 proof; $23). The Austin Nichols Distilling Company, best known for its Wild Turkey bourbon, also bottles a fine rye that has a nicely spicy edge.