Meet the 2013 BFBA Winners: Joy the Baker
We're blown away by the talent, passion, and intelligence of this year's Best Food Blog Awards winners, and learning the stories behind their blogs--how they became interested in baking, travel, or craft beer; what inspires them to write, photograph, or create delicious original recipes--makes us appreciate their work that much more. See all the winners »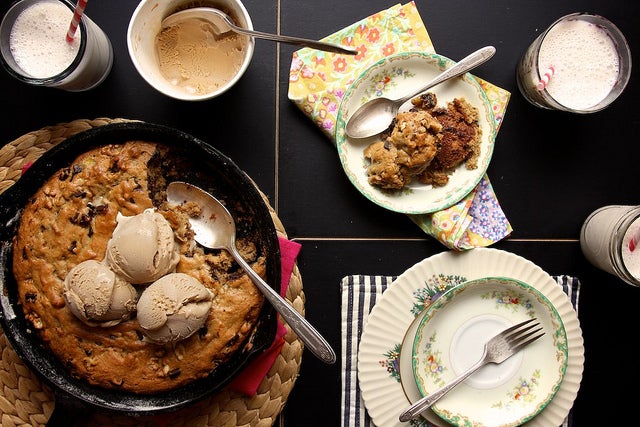 Category Won: Best Baking and Desserts Blog
Blog: Joy the Baker, written and photographed by Joy Wilson
Geographic Location: Los Angeles, CA
Running Since: 2008
Credit: Joy Wilson
When and how did you become interested in baking? My Dad is an avid home baker and he instilled in me a deep love of pie.
What are a few of your favorite baking posts on your site? I'm obsessed with grilled cheese sandwiches so this Spinach and Artichoke Grilled Cheese Sandwich is one of my favorite posts. I also think cookies are a food group and love these Salty Black Sesame and Dark Chocolate Chip Cookies.
Where do you draw inspiration for your posts and recipes? I find inspiration from all sorts of places. I'm inspired by the season. I'm inspired by restaurant dessert menus. I'm inspired by color. I'm inspired by the giant stack of cookbook perpetually on my nightstand.
What blogs do you personally read, food or otherwise? I love the food and cocktails on HonestlyYum. The floral beauty at Flowerwild is outta sight! I adore the photography at The Candid Appetite.
Are you excited to go to Las Vegas for the BFBA Awards? Duh.