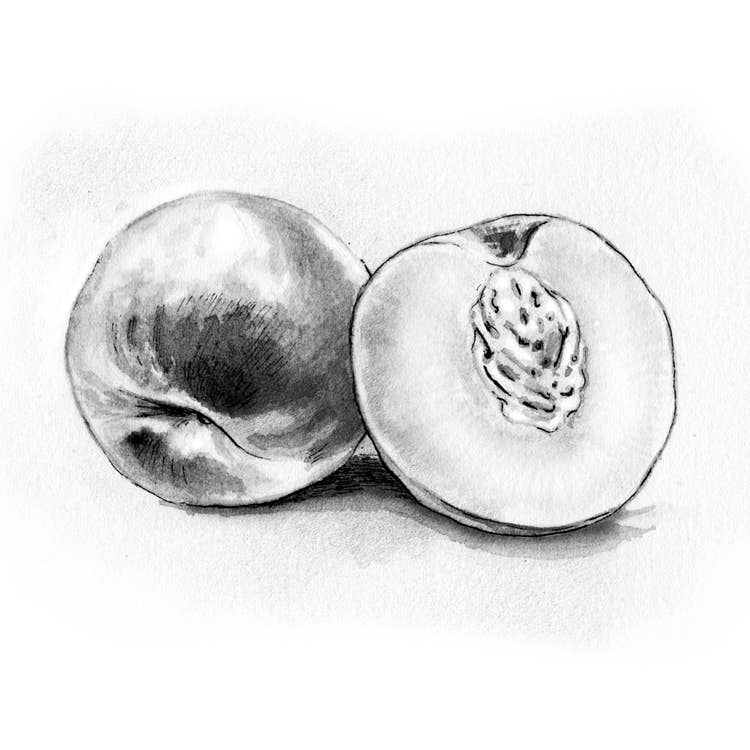 Culture
Food Poetry: SouthSick
_The intersection of food and poetry is a natural one: both are subjects that concern themselves with experience, memory, sense, and self. We've asked some of our favorite poets from around the world to share works that fuse the poetic with the edible. _ See a gallery of last year's food poems »
i'm aching to go home, home, home where the canopy trees will welcome my return like lines of silent soldiers crossing swords held high, as i take the twists and turns of road by fading memory.
where the air is heavy and thick and wet, as ice in sweet tea melts in tall glasses that sweat. where the honeyed light is golden and hazy, like a beer poured fresh or a whiskey sipped lazy.
where the dogwoods bloom demure and white, where the azaleas riot in pink and purple, loud and bright. where the men, young and old, call me miss and ma'am, where the ladies say 'my word!' and the gals, 'hot damn!
where the peaches are picked that morning and sold by the road in paper sacks from the dusty beds of old blue trucks. a growing boy's warm cheek to the touch, they're a grown, ripe woman in the mouth, sweet juices running down the chin, from hand to elbow too.
where southern pines standing straight and tall reach for heaven, where live oaks stretch wide and arc to span the earth, their branches draped with spanish moss that sways like haunted spirits dripping downward, the way to hell.
where the red dirt roads give way to brackish swamps and tidewater marshes, where fish and fowl beckon from growth so dense, where i slurp oysters raw and peanuts boiled from their salty shells.
where i wade into a sea so clear yet technicolor blue and green and dig my toes into sand like dixie sugar, fine and white, and smear some sunblock, panama jack, not nearly enough, so i still get burned in my bikini top and cutoffs and flip-flops and baseball cap.
where i find barbecue at night that's been smoking all day since dawn, chicken and ribs (some beans and greens too), and watch the sun set slow and late in summertime — home, home, home.
A reluctant New Yorker for over a decade, Sia Shin is an ex-pat Southerner at heart. After coming of age on the Florida-Georgia line, she received her A.B. from Harvard College in Modern Visual Culture. The irrepressible spirit of her dog Tad inspires her life and work.