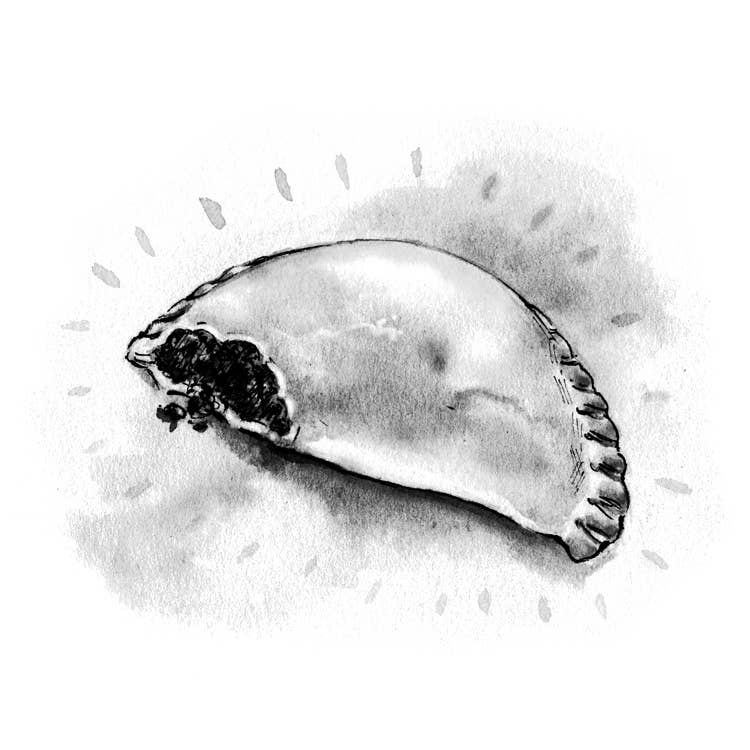 Culture
Food Poetry: Upon Recalling The Filipino Dishes I Do Not Know How To Cook
_The intersection of food and poetry is a natural one: both are subjects that concern themselves with experience, memory, sense, and self. We've asked some of our favorite poets from around the world to share works that fuse the poetic with the edible. _ See a gallery of last year's food poems »
Upon Recalling the Filipino Dishes I Do Not Know How to Cook
Sometimes you grow bored of the dark,
sizzling jungle of a wok and you remember
how celery, carrots, the whole long story
of an onion kept you transfixed in the sign of Cancer.
You long to break into the metropolis of noodles.
Vinegared poultry parts scream,
I love you I love you I love you.
You're a paschal pork basted in ginger ale
waiting for black pepper. Chopped garlic
outweighs you with its skin crackling karaoke.
The spatula has seen the agony of Goya
and knows the oily beauty of fish sauce.
Like an overworked gospel singer
the white platter grows enormous with olives.
You plunge a pitchfork into the shredded bits of goat
your father serenaded with his holy cleaver.
He whistles the same sutra for shrimp, plump and pink
as Joan of Arc, before dunking them in a sacrament
of scalding broth. Bite a baby empanada and engulf
a herd of angels. Rinse it with a mystic splash
of ginger tea. Your body is that one pagoda,
that pillar of salty regret, that hungry bottle
of a slim American sailor that has devoured
all the stellar secrets plucked from your inner whore.
Regie Cabico won the Nuyorican Poets Cafe Grand Slam and took top prizes in three National Poetry Slams. He co-edited Flicker & Spark: An Anthology of Queer Poetry and Spoken Word_ which received a 2014 Lambda Literary Award Nomination. His latest solo play,Godiva Dates and One Night Stands, premiered at the 2013 Capital Fringe Festival. Television credits include HBO's Def Poetry Jam and NPR's Snap Judgement. He resides in Washington, D.C._