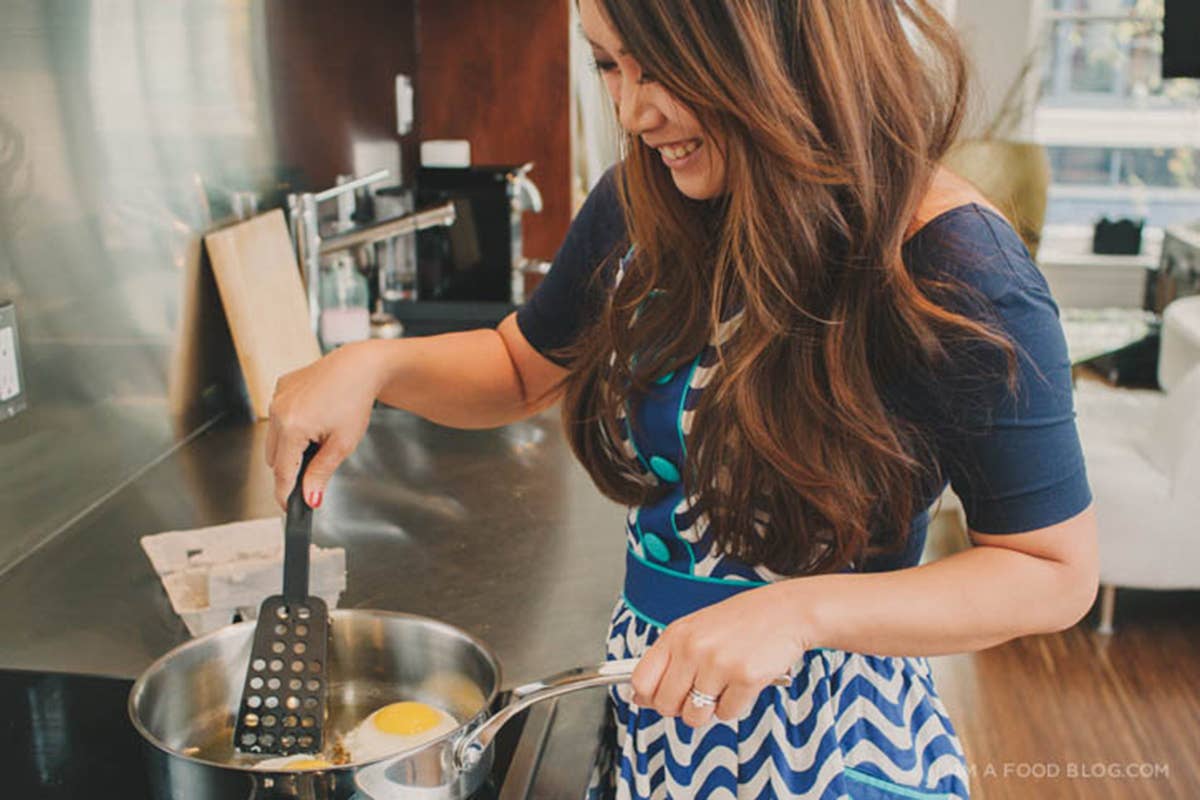 Culture
Meet the 2014 BFBA Winners: i am a food blog
Each year we've hosted the Best Food Blog Awards, we're astounded at the depth, variety, creativity, and ingenuity of the food blogs nominated, and this year was no exception. Through this series of interviews, the 2014 winners share the stories behind their blogs, deepening our appreciation for their work that much more. Here, Stephanie Le talks about her site i am a food blog, this year's Blog of the Year.
Category: Best Cooking Blog, Editors' Choice
Running Since: Early 2012
Geographic Location: I've been traveling a lot in the past year and a half, but I call Vancouver, Canada home.
When and how did you become interested in cooking? One fateful Christmas, my husband, Mike, gave me the Momofuku cookbook. I wasn't very familiar with Korean food or a lot of the techniques David Chang used, but after reading through the entire book I decided I was going to cook every single recipe (and I blogged about it). I learned a lot about cooking, blogging and photography, but the most important thing I learned was that I LOVE cooking and experimenting in the kitchen.
What are your favorite posts? Ooh, this is difficult. I really like the Vietnamese Spring Roll post. They are so many good things in one: handheld, Vietnamese, deep-fried, and crunchy. I also really love any post that has action shots of things frying or eggs falling (Latkes Recipe, Poached Eggs in Tomato Sauce). The egg cracking shots are rare though because I need Mike to shoot while I'm cooking. Generally though, I tend to like the latest post the best.
What is your process for developing a post? There are two different kinds of posts that happen on i am a food blog. There are the posts that come around because I'm hungry and I decide to take photos while I'm cooking and there are the posts that are planned from start to finish. If I'm just cooking because I'm hungry, I'll take some photos, cook, take some more quick photos and then eat. If it's a planned post, generally I'll do a little shopping, then I'll come home and take some ingredient photos, cook, take more photos and then style the food. I'll usually make a little extra so Mike and I can have a taste while the food is hot. After that I'll take photos of the food I've styled and set aside (usually this works out unless it's something that doesn't hold very well—like things with melted cheese). I say "style" very loosely because most of my photography is kind of minimalist. After that, if I'm happy with how everything tastes and the photos look good, it's time to process the photos and write up the post.
What do you draw inspiration from? This varies—sometimes I just go to the market and wander around until inspiration strikes, sometimes I look in the fridge and create something from all the random produce I have, sometimes I'll be inspired by a dish at a restaurant. Lots of times Mike and I will have conversations about ingredients we think will taste good together.