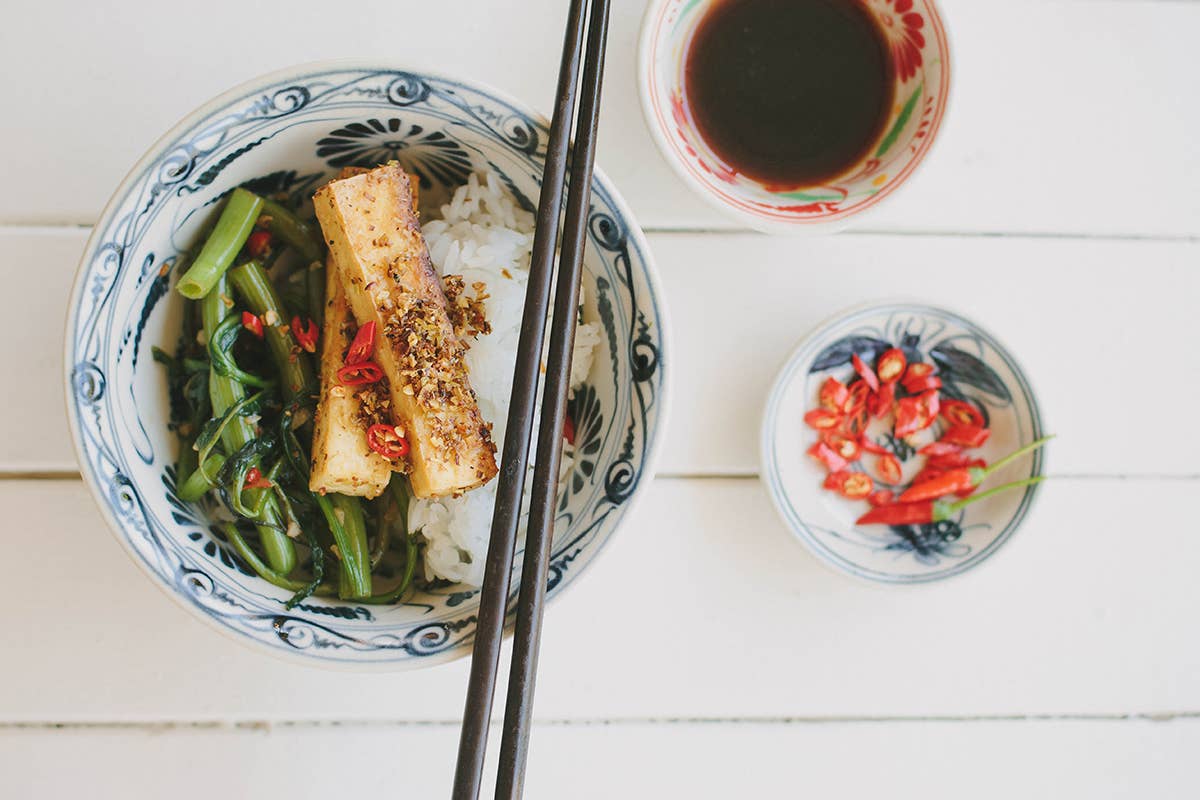 Culture
Meet the 2014 BFBA Winners: My Darling Lemon Thyme
Each year we've hosted the Best Food Blog Awards, we're astounded at the depth, variety, creativity, and ingenuity of the food blogs nominated, and this year was no exception. Through this series of interviews, the 2014 winners share the stories behind their blogs, deepening our appreciation for their work that much more. Here, Emma Galloway talks about her site My Darling Lemon Thyme, the readers' choice for Best Original Recipes.
Geographic Location: For the past 3 years we've been based in Perth, Western Australia. But I'm originally from Raglan, New Zealand.
When and how did you become interested in developing your own recipes? How did you go about doing this at first? After completing high school I trained professionally as a chef and worked in the industry for over 8 years moving back and forth between New Zealand and Australia, so really, I guess you could say I've been developing recipes my whole adult life in some form or another. It wasn't until my two children were born and we were diagnosed gluten and lactose intolerant that I decided to start documenting my recipes in the form of a blog. This led to me writing my first cookbook, My Darling Lemon Thyme- Recipes from my real food kitchen (Harper Collins, April 2014).
What is your process for developing a post? I like to cook with the seasons, so I tend to use the farmers' market or our own garden as inspiration a lot of the time. For example, I might see some lovely baby eggplants at the markets and by the time we get home I've usually got an idea of the flavors I want to add to them and then I go from there. Sometime I use cookbooks as the starting point for a recipe, while other times I just use my intuition (and training!). I've always got food on my mind and sometimes I've been known to wake up in the night with a recipe idea! I often stick to tried and true flavor combinations, but I also like to throw in a few little extras to liven things up.
What do you draw inspiration from? My parents, who brought us up vegetarian in a time when doing so wasn't the "norm", will always inspire me. Theytaught me what real food was from day one. I draw loads of inspiration on a daily basis from my Vietnamese mother-in-law and all her amazing food, as well as from my travels through South-East Asia and India. Heidi Swanson's cookbook Super Natural Cooking is what initially inspired me to start my blog and I'm constantly inspired by her blog 101 cookbooks. The work of chef, food justice activist and author Bryant Terry is always inspiring, motivating and beyond beautiful. Shauna from Gluten-free Girl and the Chef has inspired me more than she will ever know when it comes to gluten-free baking. Although I'm not vegan or a raw foodist myself, I do draw a lot of inspiration from both of these ways of living. Fresh, seasonal fruits and vegetables are more often than not my starting point, and my main inspiration when I write recipes.