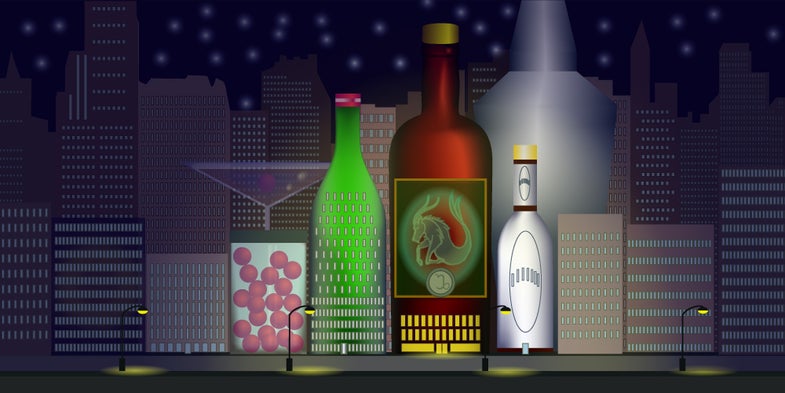 Welcome to Mixstrology, SAVEUR's monthly series where astrologist/bartender Patricia Clark Hippolyte provides a cocktail prescription for each sign of the zodiac. This month: Capricorn.
Traditional. Hard working. Status-conscious. Contained. I was raised by a mother with a Capricorn moon whose charming taglines included, "That's the way life is," "It is what it is," and "NO." A little cold? Perhaps, but you Saturn-ruled types know that nothing is given in life, so you must work long and hard in order to achieve what you desire. And achieve you do. A scientist Cap friend sums it up: "If it's not work, it's not fun." You gotta love that grit. See, it's the reality principle with you guys; nothing is candy-coated and I, for one, enjoy that kind of directness. Since nothing reeks more of tradition than Capricorn, rye, one of this country's earliest spirits, is a forgone conclusion, and rye with bitters—the Manhattan, the Light Infantry—definitely makes a tough, no-nonsense drink. This twist, though, adds just a touch of winter season lightness, as when the sun is in Capricorn, the citrus is ripe and juicy, the pickers are laboring in the groves. It's a little something to remind you Caps of the fun part of the "work = fun" equation.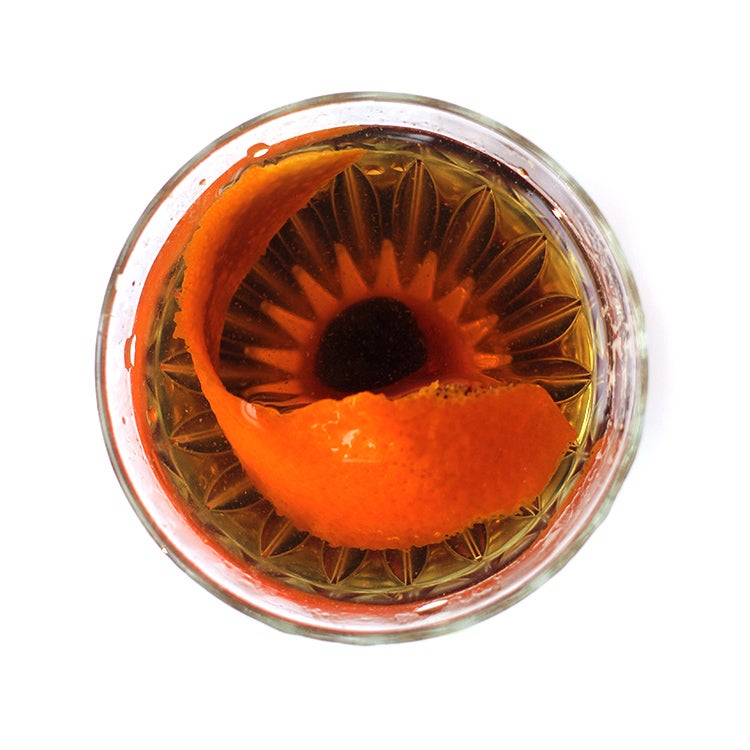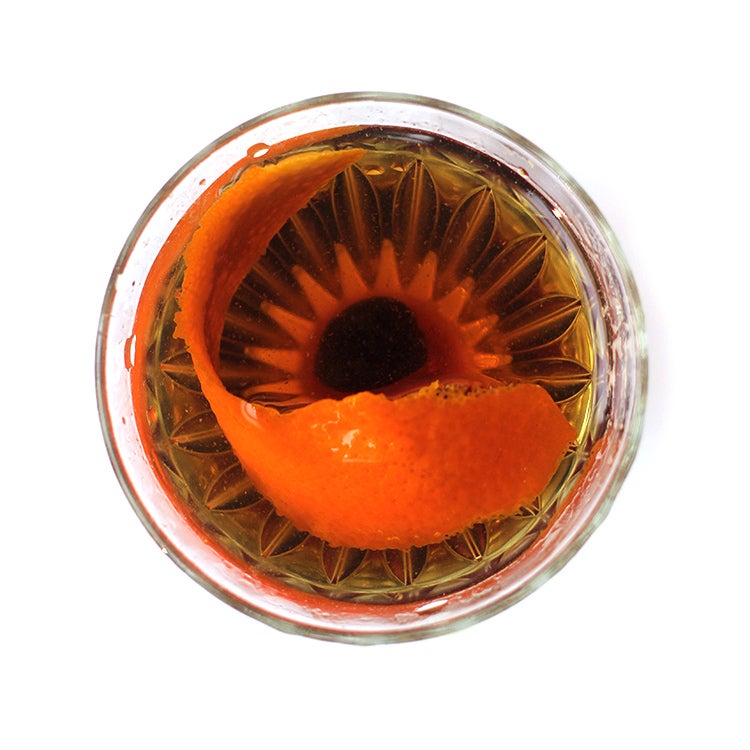 Moscato-based Cocchi Vermouth di Torino lends a complex sweetness to a twist on a Manhattan made with rye and Lillet.
See the recipe for the Light Infantry »
As for the rest of the zodiac, try these sign-appropriate variations:
Aries
Patience is a virtue and something you may be struggling with these days. I'm going to help you out here. Make it rye, neat.
Taurus
This month Saturn is going to show you what's worth holding onto and what isn't. A little cleaning house helps with the clutter. Lose the vermouth, and add a sugar cube for an Old Fashioned.
Gemini
The more energy you put into your current projects and daily routine, the greater the reward. Also, you can begin a potent building phase in your life. Make it a brisk rye, bitters, and ginger ale.
Cancer
Saturn lends tremendous support to your life this year. You have more staying power than you know, letting go of old paradigms and embracing uncharted waters. Though scary, this is the right choice. Swap out rye for Campari and kick back with a twist on an Americano.
Leo
You may find yourself more internal and creative at this time. Take advantage of it; with your drive, charisma, and penchant for hard work, you should be rewarded in your career. Celebrate that with a cocktail as glamorous as you are: Swap the rye for gin and Campari, and make yourself a twist on a Negroni.
Virgo
Choose your projects carefully. There is a great need now to schedule your life and manage your time effectively. For you, let's make it perfect: Old Hickory, sweet vermouth, dry vermouth, orange bitters, and Peychaud bitters.
Libra
Some areas of your life may require some "back to basics" approaches. That's not a big deal; transformation has been the name of the game for a few years now. Substitute the rye for brandy for a new version of a Metropolitan.
Scorpio
The best way to handle Saturn's transit through your sign is to meet your responsibilities head on. Substitute half port and half dark rum for the Lillet. Heavy.
Sagittarius
You're feeling good coming off your birthday month. With Mars giving you energy and Uranus adding excitement, you'll have an easier time getting past roadblocks. Just keep your feet on the ground. Try this with a serious scotch, for a play on the Rob Roy.
Aquarius
New ideas abound, you are stimulated. Uranus and Mars are charging, recharging, or overcharging your batteries. Be careful not burn yourself out. Big Easy-style Sazerac time: whiskey, bitters, and sugar.
Pisces
Capricorn sun is always an energy boost for you, so wrap up loose ends or finish projects in time for the New Year. Then go to Harvard—not the school you dreamt about going to, but the drink: Substitute cognac for the rye.