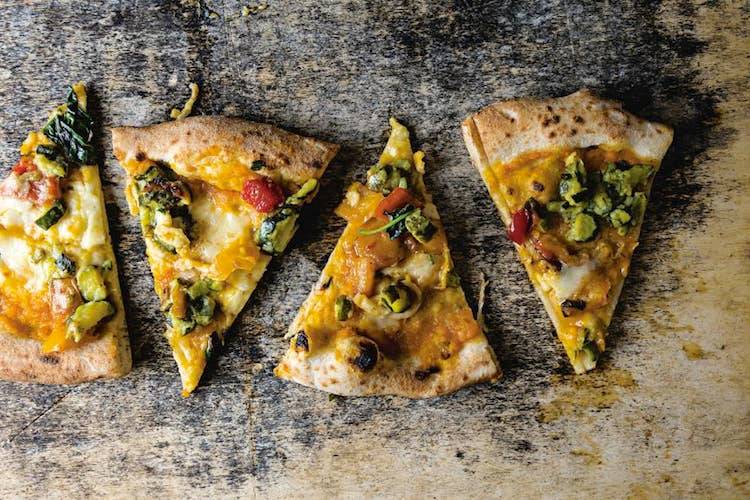 Culture
Pizza and Corn Beef
In this week's edition of students at P.S. 7 Samuel Stern in East Harlem waxing poetic about food, 13-year-old Jose Angel Padilla talks about the first time he tried corned beef ("it was hot") and how the sauce is the best part of pizza.
Pizza
It feels like a soft taco that has cheese and sauce on it. When you take a bite of a cheese pizza, you can taste the sauce and sometimes the cheese of the pizza. The cheese rips apart when you take a bite of the pizza sometimes, then all you see is the sauce. The sauce has all the flavor. If there is no sauce, you are not going to have too much flavor in your pizza.
The first time I tried pizza, it was so good I ate two small pizzas. They were small because I was six years old when I tried it. I like pepperoni pizza because the grease from the pepperonis brings a little more flavor.
Corn Beef
When it was dinnertime, my dad told me that we were going to eat new food called corn beef. My sister, Kimberly, and I liked it. My mom, Aracelis, liked it, too. It was our first time eating it. After the first time I tried it, it tasted good. I felt like eating corn beef everyday. The first time I tasted it, I was surprised. When I ate it, it was hot.
Jose Angel Padilla is 13 and enjoys eating Chinese food. He wants to be a baseball player when he grows up. He liked working on this project because he thinks it's important for people to know about each other's memories.
Want more stories from Chicken Makes the Ice Cream Taste Better? Find the first one here.