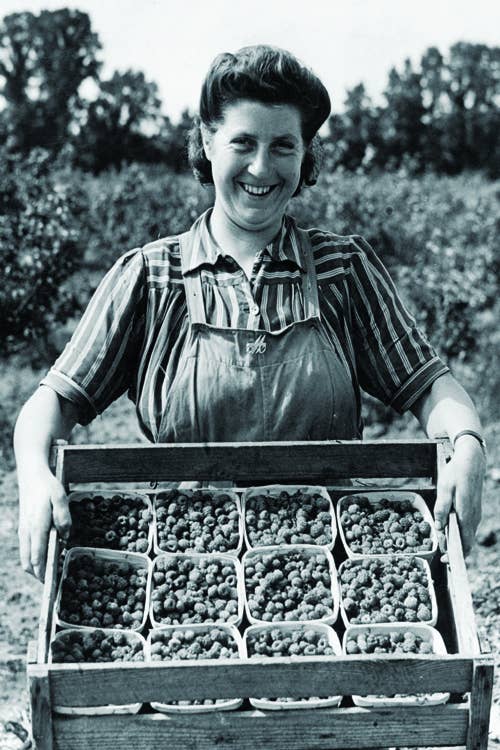 Culture
20 Years of SAVEUR: Dear Raspberries
In honor of the 20th anniversary of SAVEUR, we asked some of the people who taught us the most to each peruse a year's worth of issues and to reflect on them. Here, Mario Batali on a story from our July/August 2001 issue.
My siblings and I used to spend much of our time in the summers crammed into the back of our family's station wagon, cruising down Dash Point Road between Seattle and Tacoma, Washington, loading the trunk with wild blackberries and raspberries. Hot and sunburned, with red-stained hands, we'd push on, knowing the longer we foraged, the bigger the payoff would be come wintertime.
My mom, brother, sister, and I usually ate a good deal of those berries fresh with a simple scoop of vanilla ice cream or some slightly sweetened cream—to this day my favorite dessert in the world. When we'd had our fill, we'd turn the rest into jams and jellies or make a whole mess of pies and freeze them unbaked. In the middle of winter, we'd throw them in the oven, then enjoy a piping-hot slice, fragrant with the summer's bounty, after dinner.
Author Melissa Hamilton's July/August 2001 "Dear Raspberries", an ode to the fruit, sung to me in the way food memories often do, allowing me almost to taste the sweet-tart, just-picked fruit of my childhood, juicy, ripe, and warm from the sun. Mostly, though, it made me wish I had frozen more berries this past summer for the chilly winter upon us.