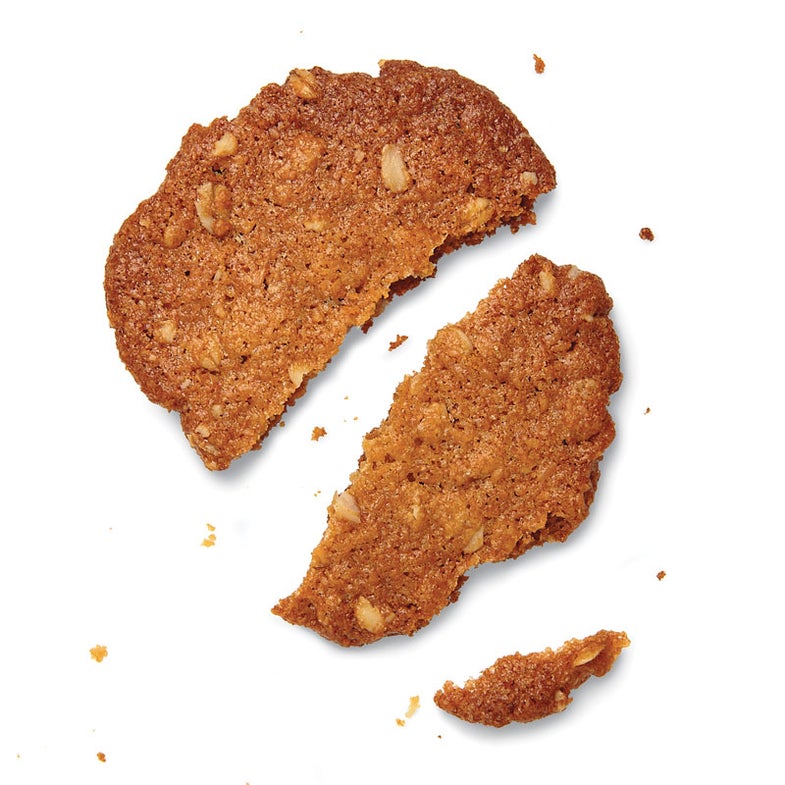 For my afternoon snack, nothing beats these buttery Australian cookies, sweetened with golden syrup and packed with coconut and rolled oats. Originally developed during World War I as a long-lasting ration for the Australian and New Zealand Army Corps (ANZAC) and made without eggs due to wartime scarcity, the biscuits can be crisp and snappy or soft and chewy, every one divine.
See the recipe for Anzac Biscuits »
Heather Sperling is the Chicago editor of tastingtable.com.