Preserve the Season: Blueberry Jam with Lemon and Thyme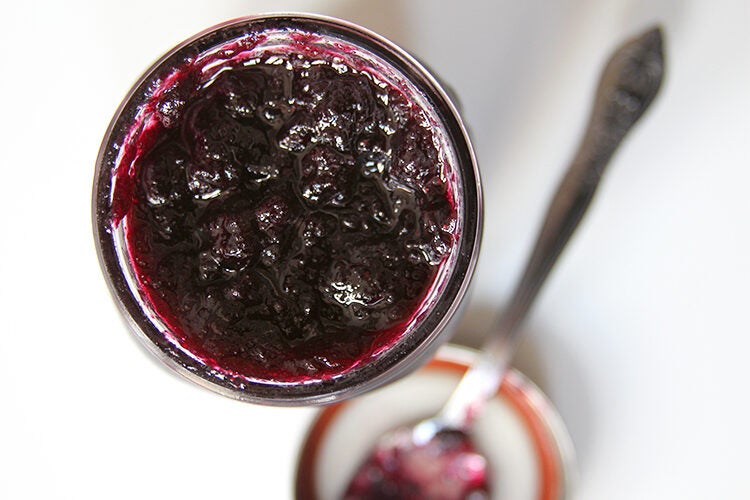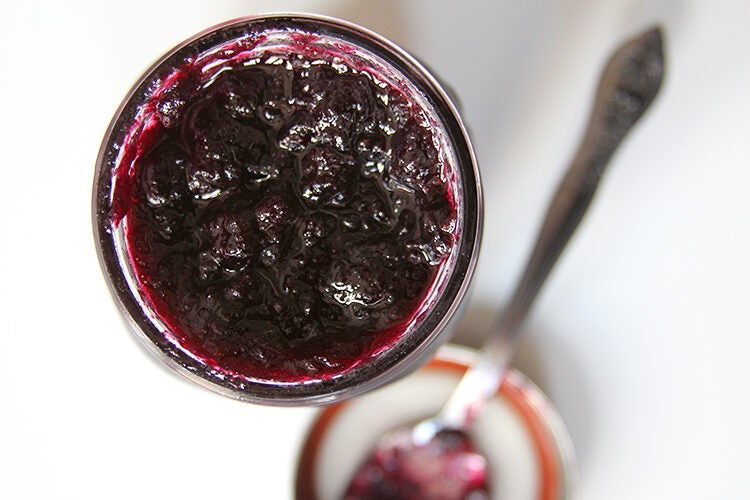 Blueberries are one of my favorite fruits for jam-making: Sweet and easy to work with, they produce a gorgeous, purple-hued preserve with a fresh fruit flavor that reminds me of summer all year long. Fortunately for the home-canner, blueberries have enough pectin to produce a good set on their own; the berries burst when boiled, releasing their juice and creating a syrup which sets into a beautiful, spoonable jam.
Flavor-wise, a classic blueberry jam is outstandingly delicious in its own right—but I like to add a bit of fresh thyme for its floral, savory notes, and more than a little lemon juice to cut the sweetness and add a bright burst of acidity. Enjoy the preserves with breakfast, tea-time, and dessert—slathered on toast, stirred into yogurt and oatmeal, or as a topping for ice cream.