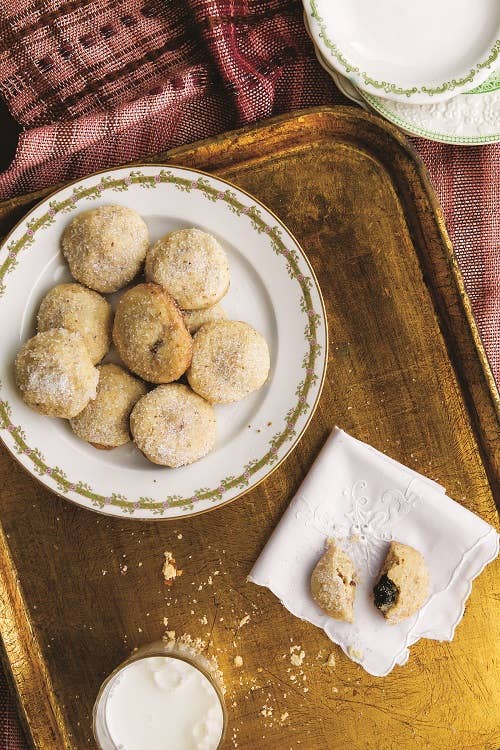 Culture
The Dish: Snowed In
A SAVEUR reader writes about using her mother's recipe to make snowball cookies for Christmas. "The Dish" is a column featuring stories and recipes from SAVEUR readers, adapted by our test kitchen.
Every Christmas when I was growing up, my mum baked cherry snowball cookies rolled in granulated sugar. They sparkled like snow. The only thing wrong with those tantalizing cookies was they were filled with maraschino cherries, and everything about the gumdrop-like fruit made me cringe: the texture, the flavor, the lurid color.
One day in late December, when I was about 10, my mother came to me with a stern look on her face, holding out a large handful of maraschino cherries with telltale cookie crumbs still attached. "Look what I found," she said. For years, my whole family suspected I'd eaten the cookie around each cherry, and for years, I denied it.
When I was in my early 20s, I flew home for Christmas and as usual, my parents opened their house for festive gatherings and trotted out the cherry snowball story. Everyone, from my parents and Godparents to my sisters and friends, assured me it was okay to confess to the maraschino crime now.
They were right. Laughing uncontrollably, one of my sister's friends blurted out, "That was me!" Finally, after all those years, my innocence was proclaimed._ —Elizabeth Morris, Toronto_