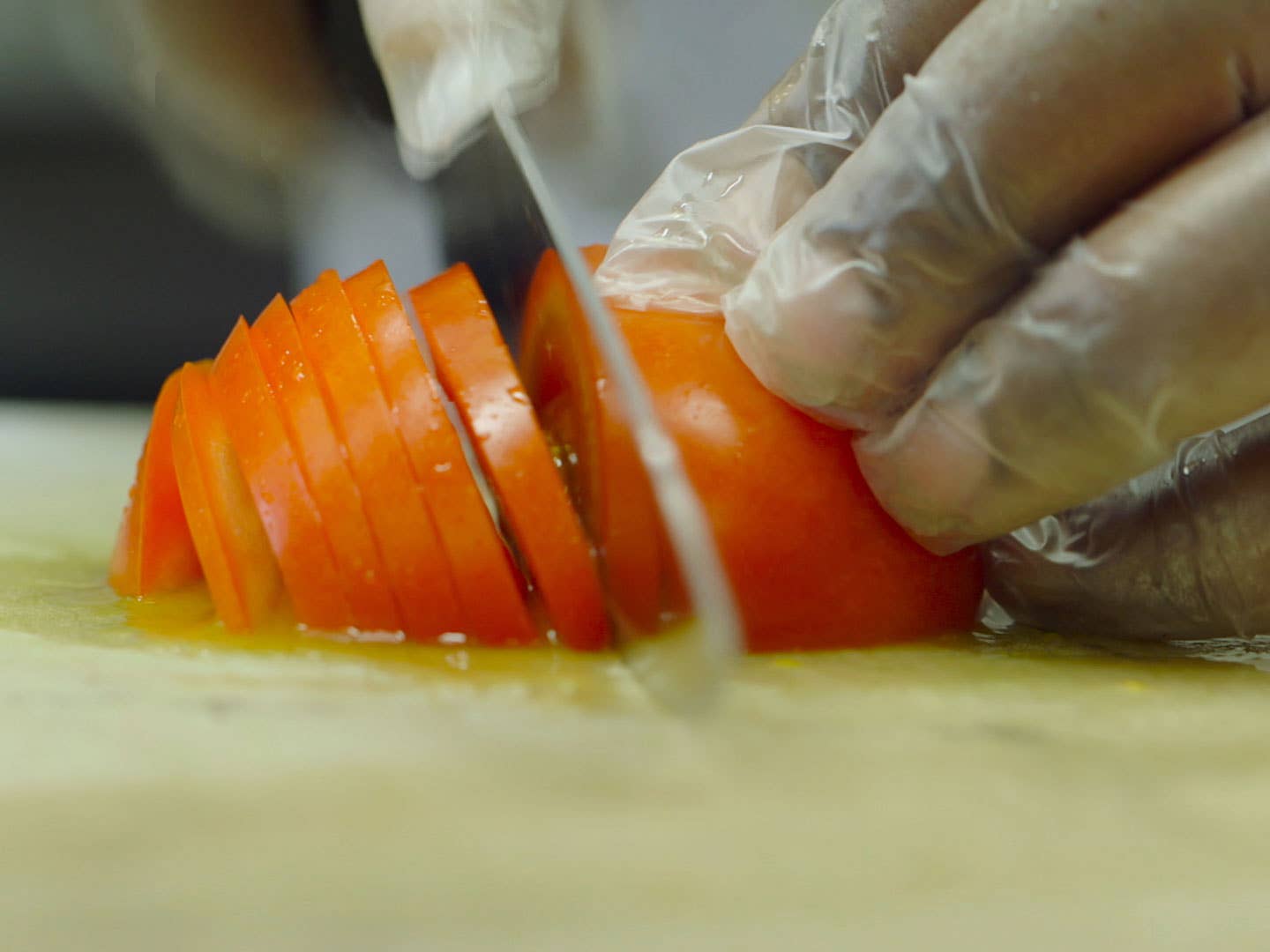 Culture
Oscar-Nominated Documentary "Knife Skills" Explores the Transition From Prison to Kitchen
The documentary follows former inmates as they prepare to open EDWINS, a fine dining restaurant in Ohio
Opening a restaurant is difficult, but with an entire staff of first-time cooks transitioning out of prison, the task might seem impossible. Knife Skills, the Academy Award-nominated short documentary by director Thomas Lennon, follows Brandon Edwin Chrostowski as he launches EDWINS, a fine dining restaurant in Cleveland, Ohio that trains formerly incarcerated adults in culinary skills and employs them in the hospitality industry. Chrostowski is a trained chef, sommelier, and former inmate himself. As the self-proclaimed patron saint of prisoners, he is giving men and women a second chance through food.
The film begins six weeks prior to the restaurant's opening night as the inaugural class gets fitted for chef jackets and quizzed on the five mother sauces. In those weeks they must learn to prepare the 25 classic French dishes on the menu, from steak frites to a Nicoise salad, while also taking crash courses in French wine and cheese.
Naturally there were challenges along the way. "The biggest challenge has been to help build esteem in a man or woman who has had it ripped away during incarceration or because of poverty. It's the saddest challenge, too," says Chrostowski. Some students clash with the foreign world of classic French dining—20 trainees dropped out or were cut by Chrostowski by opening weekend—but others excel under the pressure and heat of the kitchen. "The lens caught what it needed to and gives a raw view of what re-entry looks like," says Chrostowski.
The restaurant opening was just as hard on Chrostowski as it was on the students. On top of the already demanding role as manager of a new restaurant, he had to be a leader, convincing his students that their tough transition out of prison was achievable. "In life, anything tough is meant to be. We had to get to the point where we believed in something enough to make others believe it was possible too," he says.
Opening night at EDWINS put that belief to the test. The camera captures the team tensely gathered around Chrostowski before service, who reminds them that they are up to this challenge like a football coach in a huddle. Then service begins and dishes sail out of the kitchen. There are bumps, order errors, and plates sent back to the kitchen, but customers leave smiling, and the audience shares in the pride that Chrostowski feels as we fast-forward to graduation day.
With two thirds of incarcerated adults released from prison arrested again within three years, it is no small feat to see his team successfully execute a restaurant opening and go on to be part of the 180 students to have graduated the six-month program over the course of the documentary. "I felt relieved (for them!)," says Chrostowski of watching his first class graduate. "I knew at that moment they were going to be better than ok, and if anything happened, our relationship was strong enough that they could turn to us and know we'll be there."