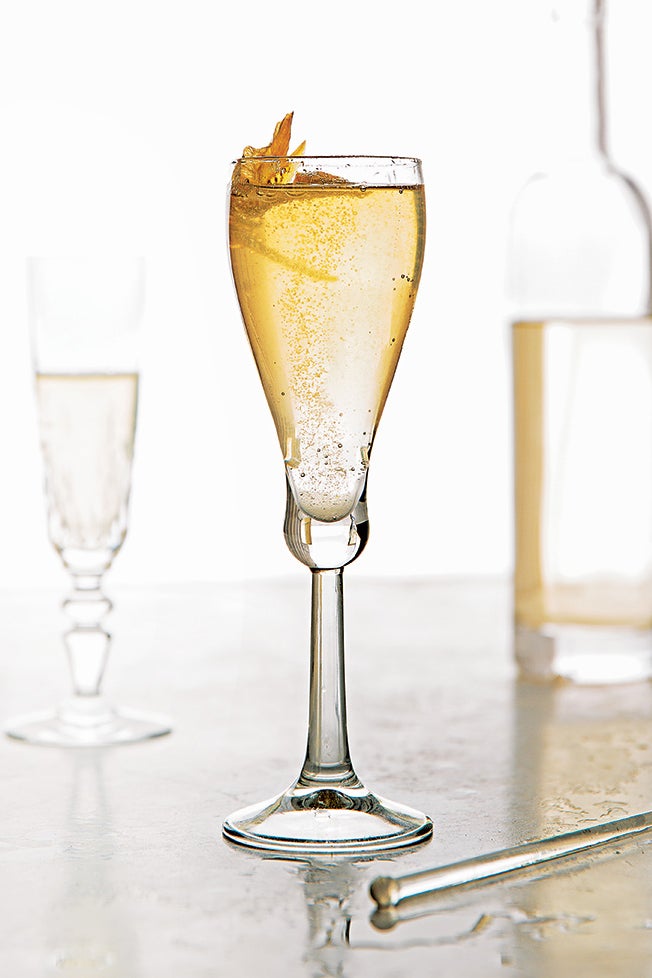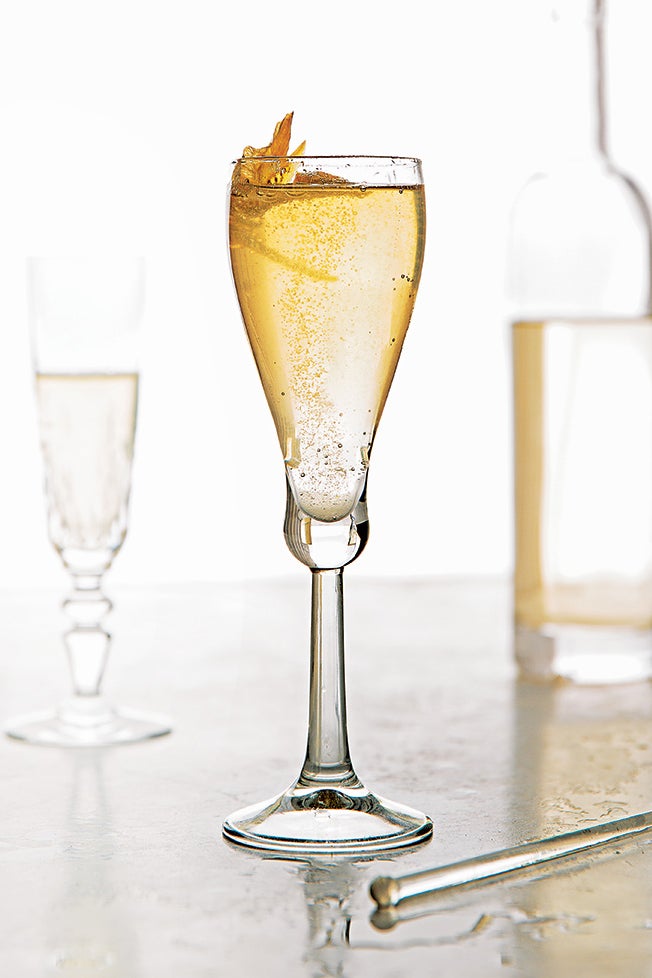 The Chandelier Bar at Las Vegas's Cosmopolitan Hotel (winner for Best Hotel Bar in the 2014 Saveur Culinary Travel Awards) serves this alluring concoction, which blends Pavan, an orange blossom–infused liqueur, with vodka, chamomile syrup, and sparkling wine.
Planet of the Grapes
This citrusy, floral drink mixes orange blossom-infused liqueur and vodka with chamomile syrup and sparkling wine.
Ingredients
Instructions
Boil sugar and 1 cup water in a 1-qt. saucepan; cook until sugar dissolves, 1–2 minutes. Stir in flowers and zest. Let syrup cool; strain. Combine ½ oz. syrup, the juice, Pavan, and vodka in ice-filled shaker. Shake; strain into a flute. Top with prosecco; garnish with flower, if you like.