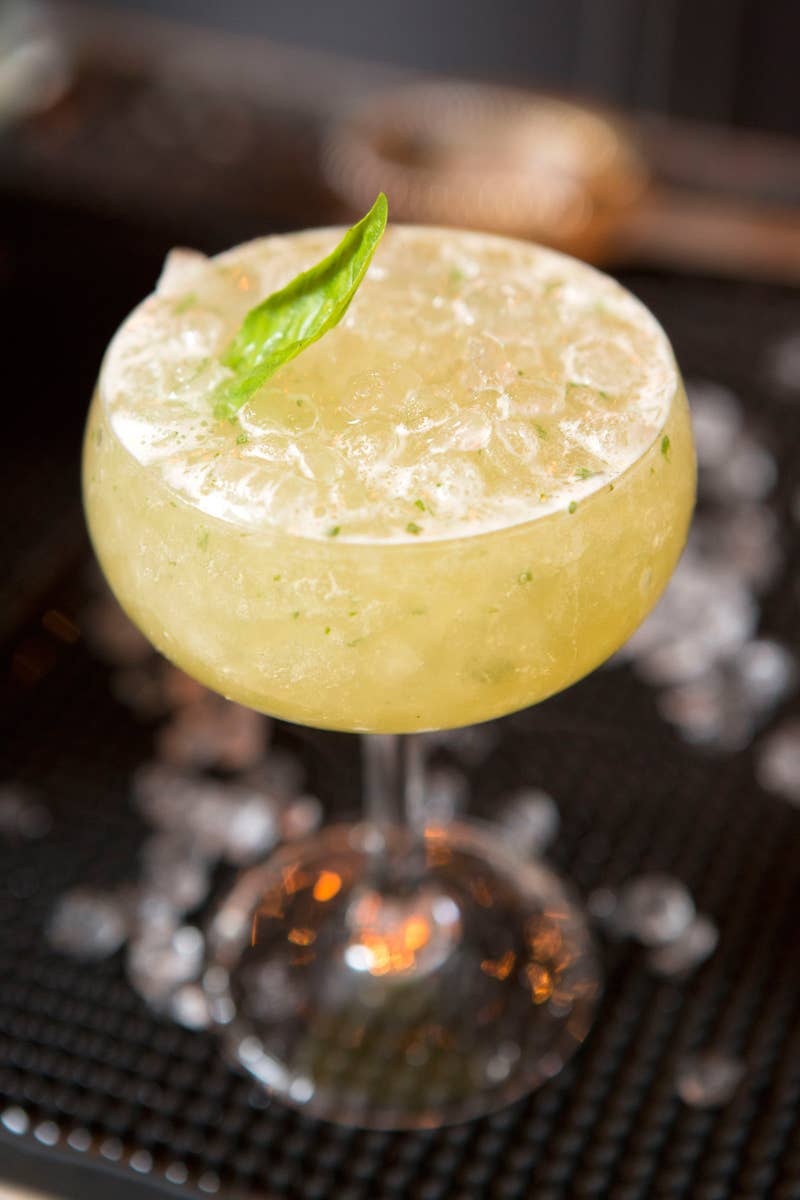 The recipe for this herbaceous rum drink comes from the Broken Shaker in Miami Beach, Florida.
1 oz. Atlantico private cask rum
1 oz. Banks 5 island rum
1 oz. honey
½ oz. fresh lime juice
1-2 dashes grapefruit bitters
2 sprigs basil, preferably Thai, for garnish
2 sprigs mint, preferably chocolate, for garnish
Combine rums, honey, lime juice, bitters, and 1 sprig each basil and mint in an ice-filled shaker. Shake vigorously and strain into a highball glass filled with crushed ice; garnish with remaining basil and mint.