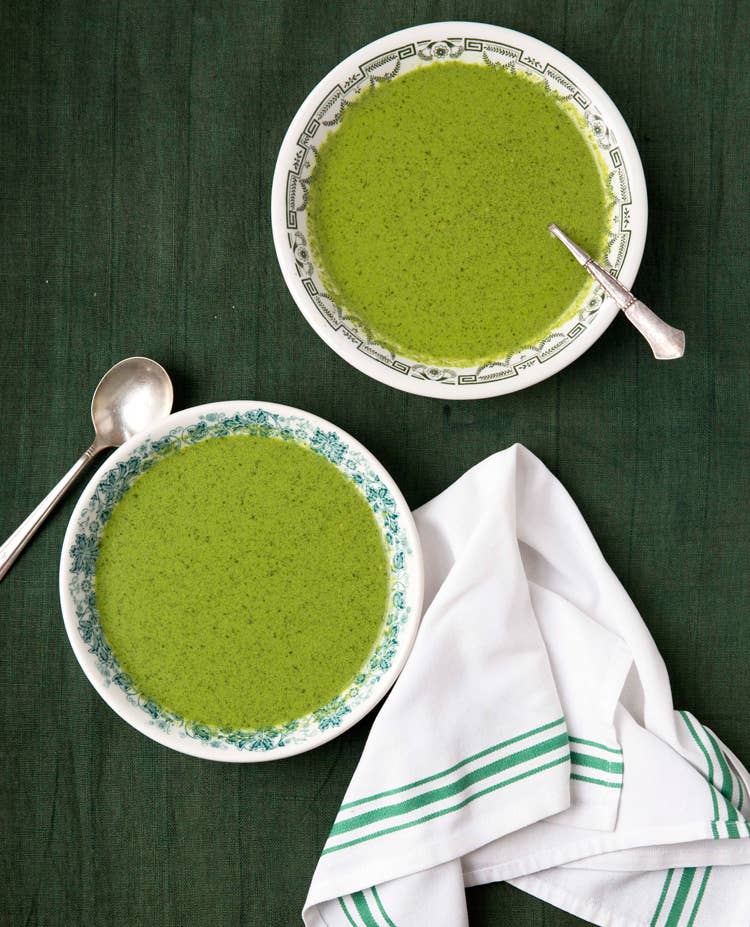 Chervil, a delicate herb similar to parsley, is part of the mixture of herbs referred to as fines herbes, a classic ingredient in French cooking. It adds a light, anise-like flavor to soups, salads, and sauces, and makes a wonderful garnish for any number of bright spring recipes.
In this dish, Santamaria's delicate garlic cream suggests a refined version of allioli, the basic Catalan emulsion of garlic and olive oil.
Marinated Vegetable and Herb Salad
Asparagus Ragout with Cherry Tomatoes and Chervil Beurre Blanc
Best served as an appetizer or side dish, this recipe makes good use of spring's fresh white asparagus. See the recipe for Asparagus Ragout »
The tomato-wine sauce for this light lobster dish gets depth of flavor from the addition of the lobster's tomalley.
In this creamy, refined version of liver and onions, ethereal duck liver mousse pairs with caramelized cipolline onions and mushrooms.
Salt cod fritters, a specialty of Saint-Pierre and Miquelon, gain herbaceous dimension from potatoes cooked in a wine-laced court bouillon.