Coquilles St-Jacques (Gratinéed Scallops)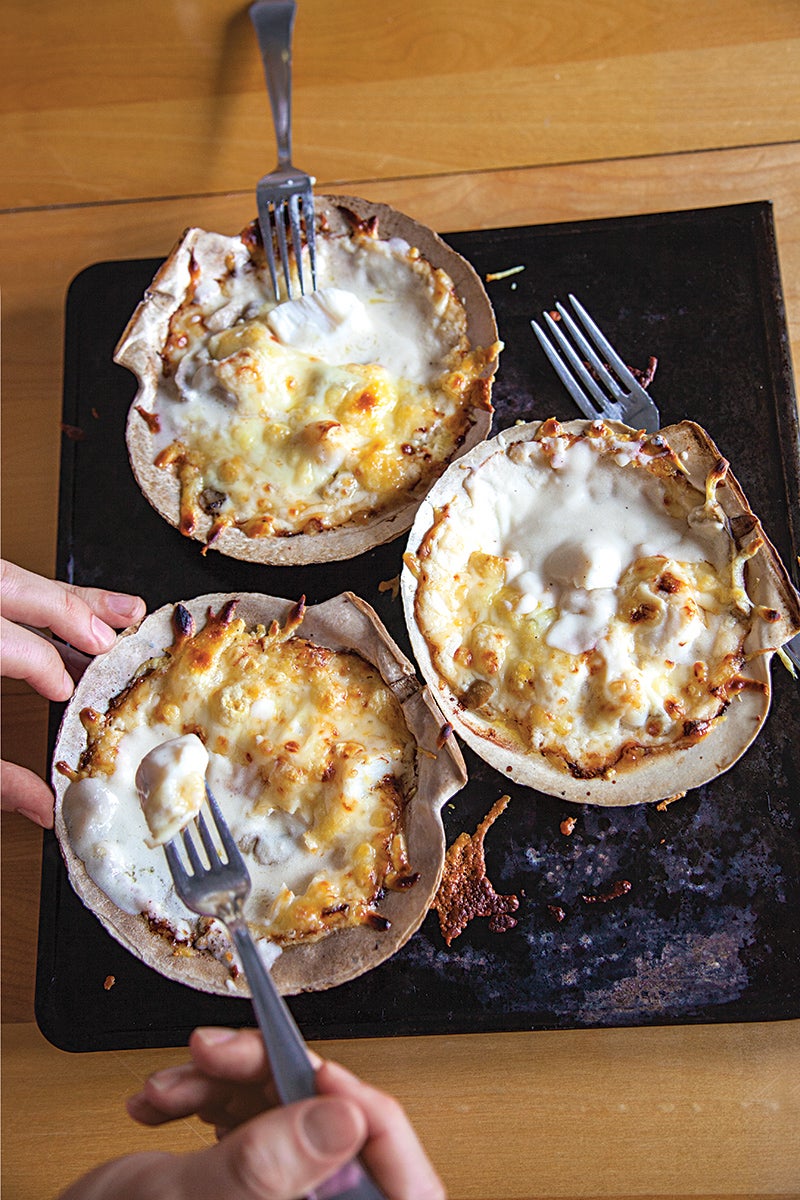 For this classic French preparation, scallops are broiled with mushrooms in a cream sauce topped with bubbling cheese. This recipe first appeared in our April 2014 issue with Adam Leith Gollner's story At the Ends of the Earth
Coquilles St-Jacques (Gratinéed Scallops)
For this classic French preparation, scallops are broiled with mushrooms in a cream sauce topped with bubbling cheese.
Ingredients
3⁄4 cup dry vermouth
1 bay leaf
1 large shallot, quartered
Kosher salt and freshly ground white pepper, to taste
18 medium sea scallops
8 tbsp. unsalted butter
16 oz. button mushrooms, sliced 1/4″ thick
3 tbsp. flour
1⁄2 cup heavy cream
1⁄2 tsp. fresh lemon juice
1 1⁄2 cups grated Gruyère
Instructions
Boil vermouth, bay leaf, shallot, salt, white pepper, and 1⁄2 cup water in a 4-qt. saucepan over medium heat. Add scallops; cook until just tender, 1–2 minutes. Using a slotted spoon, divide scallops between six cleaned scallop shells or shallow gratin dishes. Simmer cooking liquid until reduced to 3⁄4 cup, 5–7 minutes. Strain liquid; set aside.
Wipe pan clean; melt 4 tbsp. butter over medium-high heat. Cook mushrooms until soft, 5–7 minutes. Divide mushrooms between scallop shells. Wipe pan clean; melt remaining butter over medium-high heat. Stir in flour; cook 2 minutes. Add reserved cooking liquid, the cream, lemon juice, salt, and white pepper; bring to a boil. Cook until sauce is slightly thick, about 6 minutes.
Heat oven broiler. Spoon sauce over scallops and top with Gruyère; broil until cheese is melted and golden, 2–3 minutes.