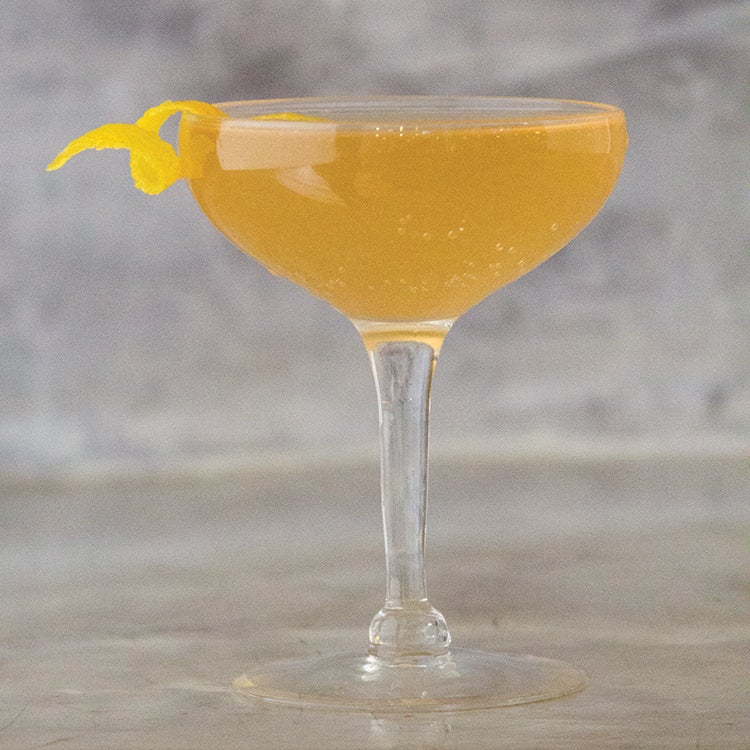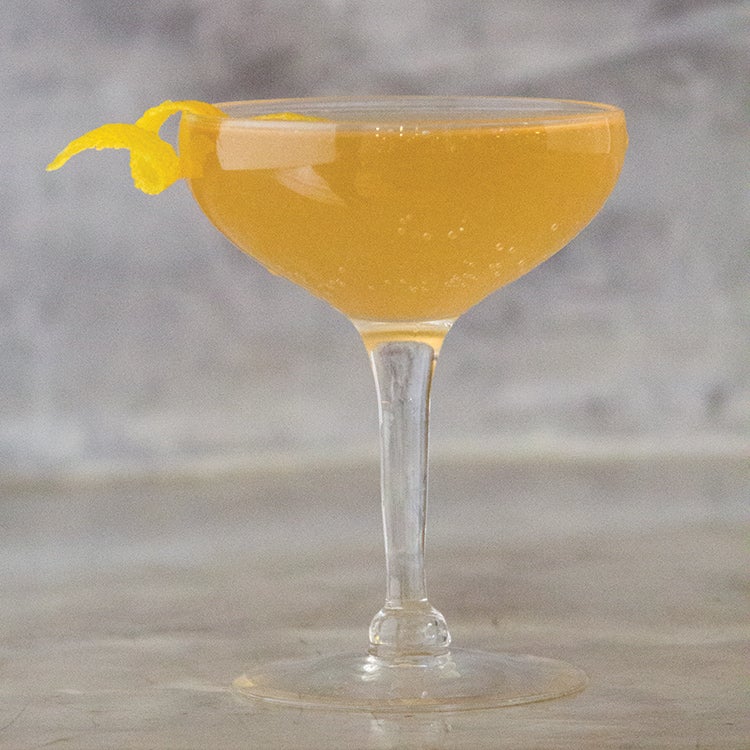 To make this cocktail from bartender Keith Nelson of Manhattan's Arlington Club, purchase pear-infused vodka or make your own by letting sliced ripe pears sit in vodka for at least two weeks. This recipe first appeared in the iPad edition of our December 2013 issue with the article Bubblicious.
Coupe DeVille
Pear-infused vodka, pear liqueur, and honey sweeten prosecco in this elegant sparkling cocktail.
Yield:
makes One Cocktail
Ingredients
1 tbsp. honey
1 oz. pear-infused vodka
½ oz. fresh lemon juice, plus a lemon twist, for garnish
½ oz. pear liqueur
1 dash Angostura bitters
2 oz. prosecco
Instructions
Combine honey and 1 tbsp. warm water in a cocktail shaker; stir to dissolve honey. Add vodka, lemon juice, liqueur, bitters, and ice. Shake vigorously and pour into a chilled coupe glass. Top with prosecco and garnish with lemon twist.