Recipes
Momofuku Ginger Scallion Noodles
Psst—making one of New York City's most iconic Chinatown dishes takes less than 30 minutes.
Serves

Serves 4

Cook

25 minutes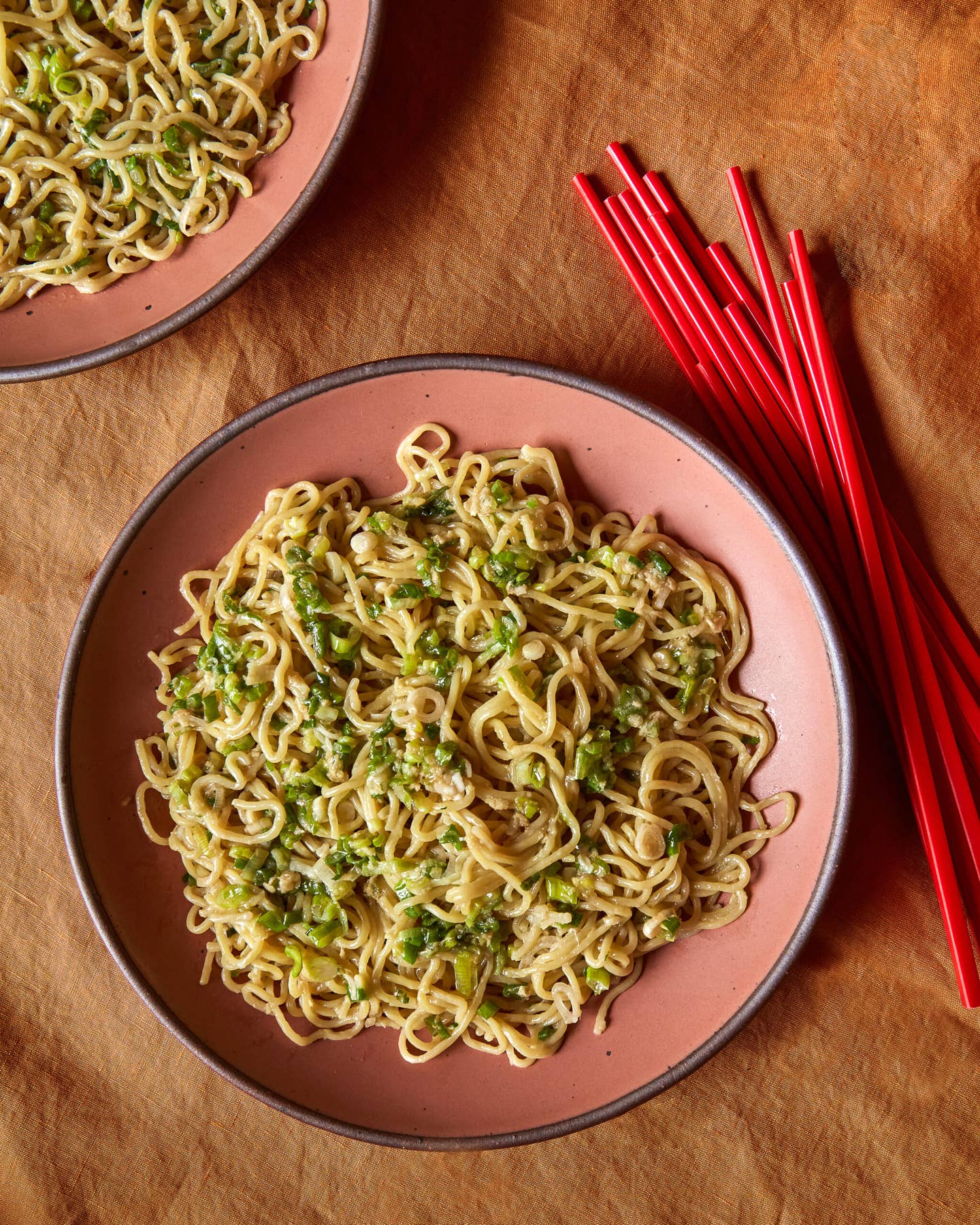 This ginger scallion noodle recipe, adapted from Momofuku: A Cookbook, by David Chang and Peter Meehan, pays homage to one of one of the most celebrated restaurant dishes in New York City: the $6.95 "lo mien with ginger and scallions" at Great N.Y. Noodletown in Manhattan's Chinatown district.
Ginger scallion sauce is a mother sauce for Chang, who uses it often at his restaurants. You should too: Stir a few tablespoons into a bowl of hot noodles, drizzle it over rice topped with a fried egg, or use it as a condiment for grilled meat or seafood.
Ingredients
2 1⁄2 cups thinly sliced scallions (greens and whites, from 1–2 large bunches)
1⁄2 cup finely grated peeled fresh ginger
1⁄4 cup grapeseed or other neutral oil
1 1⁄2 tsp. light soy sauce
3⁄4 tsp. sherry vinegar
3⁄4 tsp. kosher salt, plus more to taste
6 cups (1 lb.) cooked ramen noodles
Instructions
Step 1
In a large bowl, stir together the the scallions, ginger, oil, soy sauce, sherry vinegar, and salt. Cover and refrigerate at least 15 minutes, or up to 2 days.
Step 2
When ready to serve, add the hot noodles to the bowl, toss well to coat with the sauce, and serve immediately.