Recipes
Hash Browns
Fluffy on the inside and golden-crisp outside: The crispy, fried potatoes of your dreams.
Serves

serves 2

Cook

45 minutes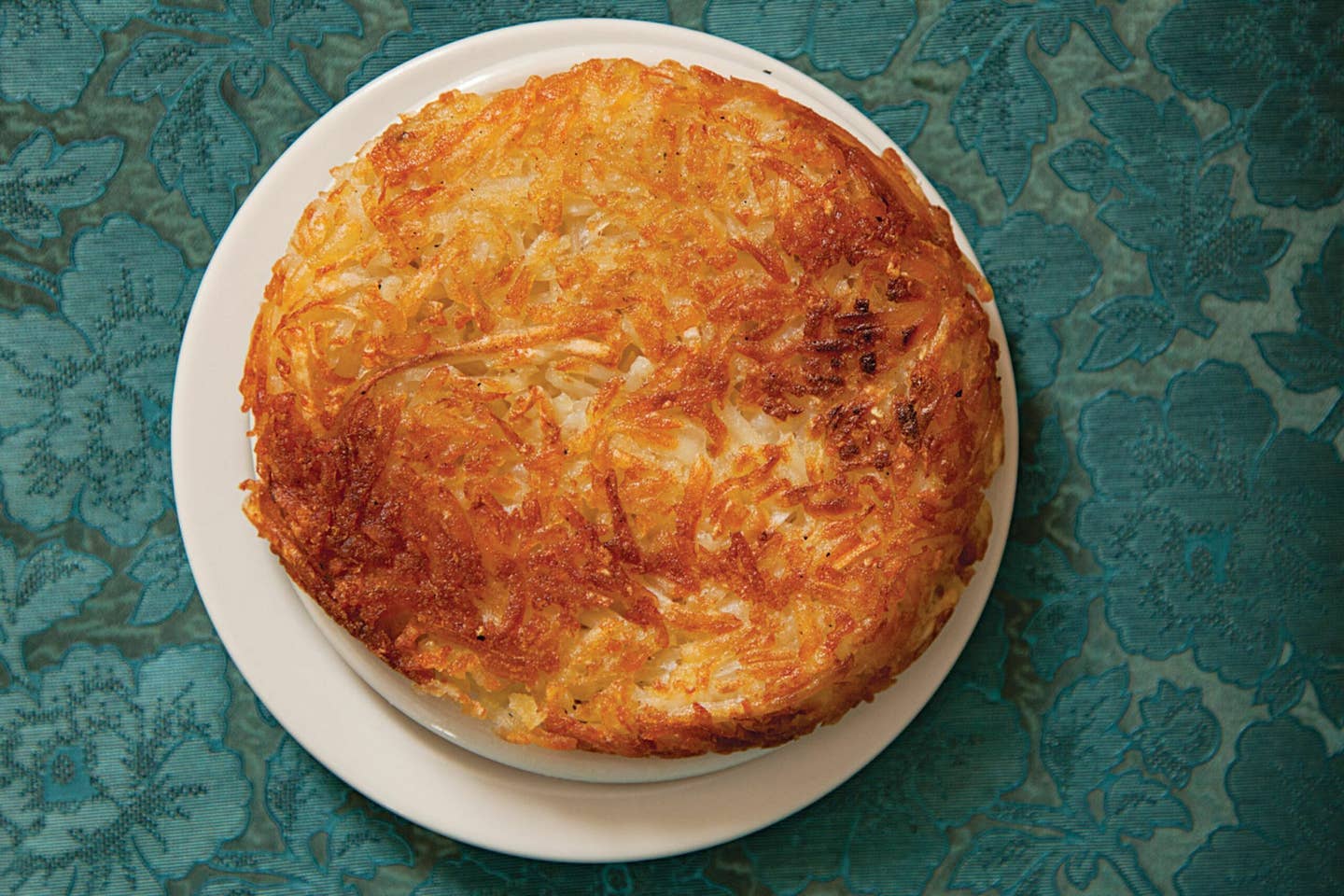 Fluffy inside and golden outside, this pan-fried potato dish was a signature of the now-defunct Omaha restaurant Piccolo Pete's. A well-seasoned cast iron skillet is the key to achieving the crispiest texture. This hash brown recipe first appeared in our August/September 2013 Heartland issue alongside Betsy Andrews' story "Here's the Beef."
Ingredients
1 lb. russet potatoes, peeled and coarsely grated
1⁄2 tsp. kosher salt, plus more for serving
5 tbsp. unsalted butter, melted and divided
Freshly ground black pepper
Instructions
Step 1
To a colander, add the potatoes and rinse under cold running water until the water runs clear. Squeeze out as much moisture as you can, then pat dry with paper towels and transfer to a medium bowl. Stir in the salt.
Step 2
In a medium cast-iron skillet set over medium heat, melt 3 tablespoons. of the butter. When the foam subsides, add the potatoes. Using a spatula, gently press on the potatoes to mold them to fit the skillet. Cook until the edges are golden brown, 18–22 minutes.
Step 3
Cover the skillet with a heatproof plate larger than its diameter, carefully flip the hash browns onto the plate, then slide them back into the skillet, cooked side up. Pour the remaining butter around the edge of the skillet, and cook until golden brown on the bottom, about 12 minutes.
Step 4
To serve, slide the hash browns onto a clean plate and season with more salt and black pepper to taste.