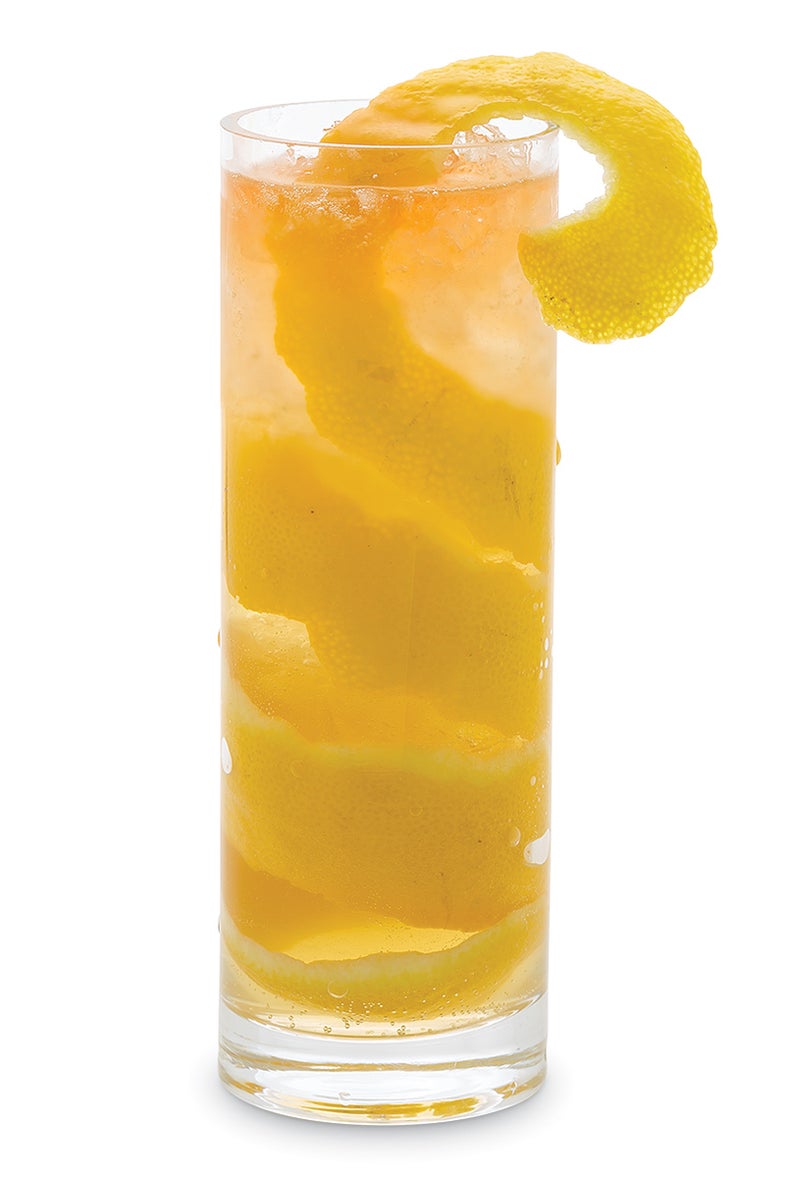 Though ginger has been consumed for millennia, ginger beer dates to 1700s England, when the root was fermented to make a mildly alcoholic drink. Most beers are nonalcoholic now, but they're zippier than ale; we prefer them for mixing in cocktails like this cognac-based drink. The wide spiral peel of a whole lemon adds dramatic appeal and tangy balance. This recipe first appeared in SAVEUR DRINK Issue #1 with the story "Nice Spice."
Horse's Neck
In this cognac-based cocktail, ginger beer provides a zippy spice while a wide spiral peel of whole lemon adds a tangy balance.
Ingredients
Spiral peel of a whole lemon
6 oz. ginger beer
2 oz. cognac
2 dashes Angostura bitters
Instructions
Drop the peel into a highball glass; fill glass with crushed ice. Stir in ginger beer and cognac. Top with 2 dashes of Angostura bitters.