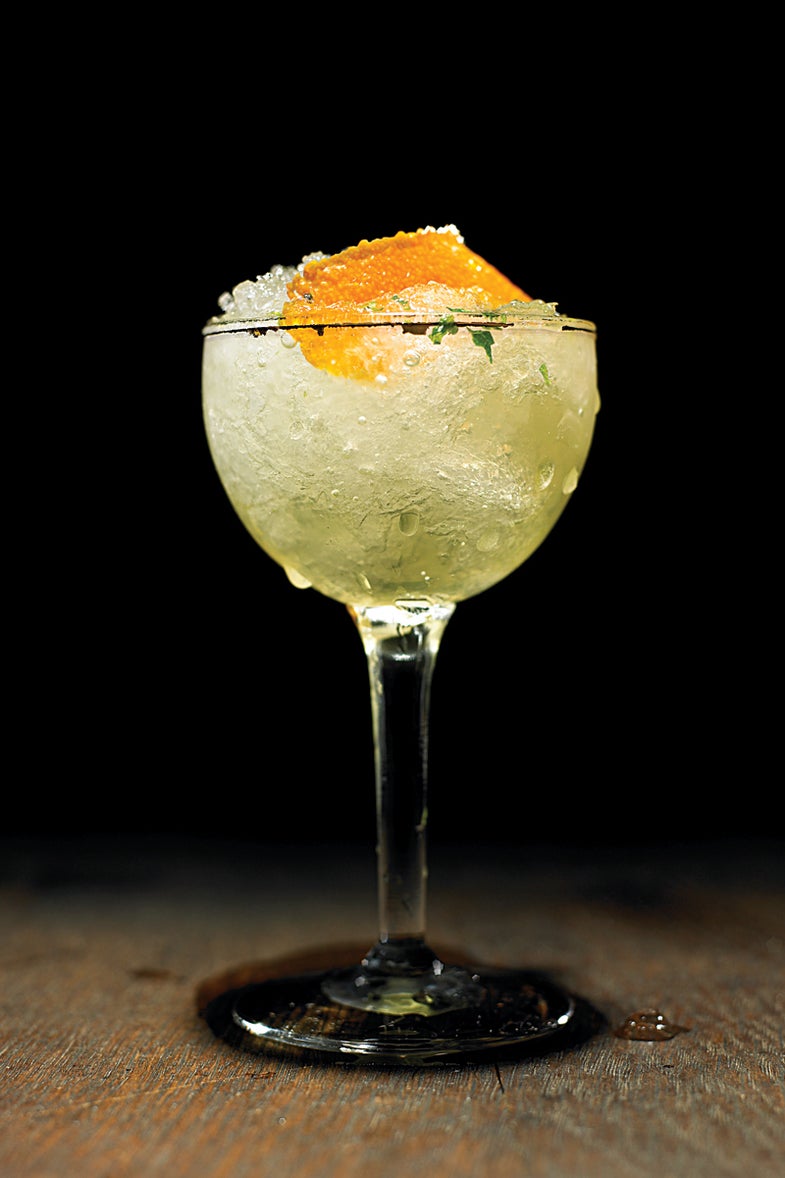 Mastiha is a traditional Greek liqueur flavored with mastic, the resin from a tree that grows on the island of Chios. It adds an herbal, pine-like flavor to this sparkling cocktail from Berlin's Lebensstern bar.
Nectar of the Ancient
Frost the rim of a chilled goblet by dipping it in slushy crushed ice to serve this mastic-flavored cocktail from Berlin's Lebensstern bar.
Ingredients
1 oz. Skinos Greek Mastiha Spirit liqueur
1⁄4 tsp. cardamom extract
1⁄4 tsp. honey mixed with ¼ tbsp. warm water
1 sprig mint
Champagne, for topping
Orange twist, for garnish
Instructions
Combine Mastiha, extract, honey, and mint in a cocktail shaker filled with ice. Shake vigorously and strain into a frozen cocktail glass filled and rimmed with crushed ice; top with champagne and garnish with an orange twist.