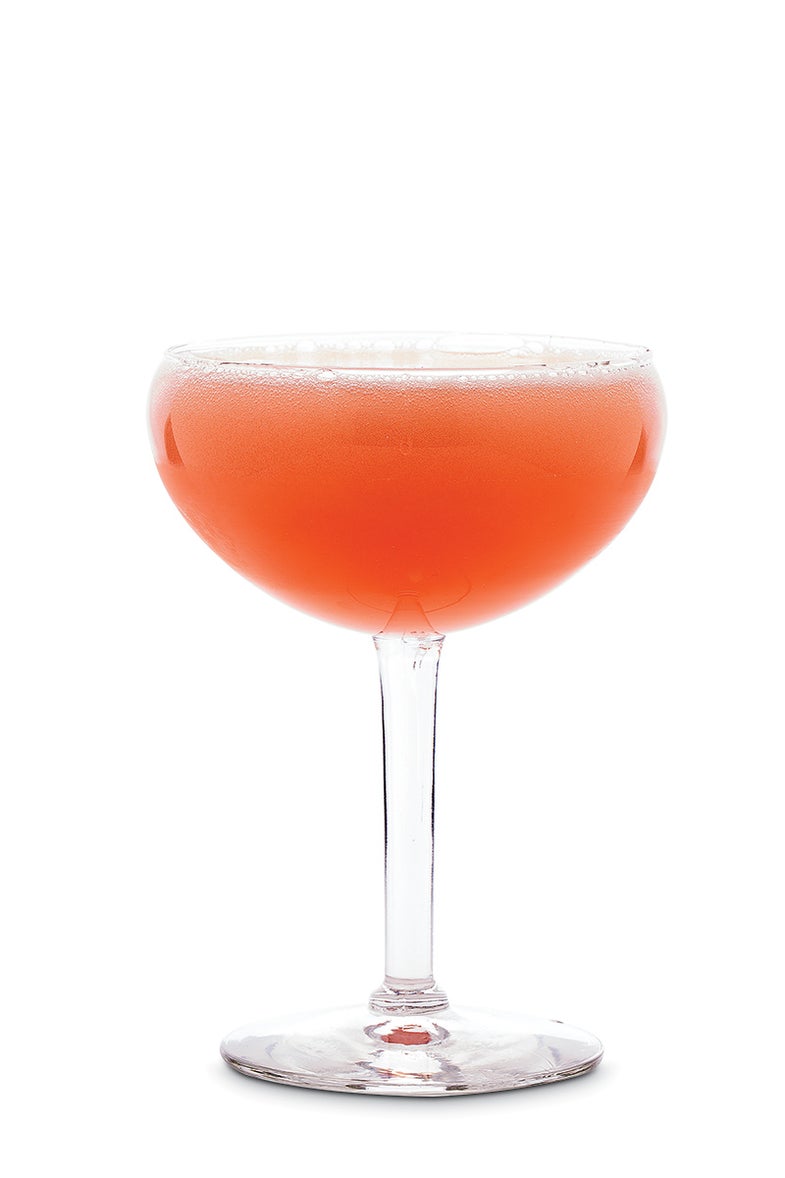 Sparkling rosé adds berry notes to this take on a French 75—a cocktail that rose to prominence after World War I, named after the American slang for the 75-mm field gun. In this version, the gin is replaced with Calvados, a French apple brandy, for a deeper, woodsier and slightly sweeter twist. This recipe, from San Francisco's Slanted Door, first appeared in SAVEUR DRINK issue #1 with the story "Right on Target."
Pomme Rosé
Sparkling rosé adds berry notes to this take on a French 75—a cocktail that rose to prominence after World War I, named after the American slang for the 75-mm field gun.
Ingredients
1 oz. calvados
1 oz. fresh lemon juice
3⁄4 oz. simple syrup
3 oz. sparkling rosé
Instructions
Combine calvados, juice, and syrup in an ice-filled cocktail shaker. Shake and strain into a coupe glass. Top with rosé.